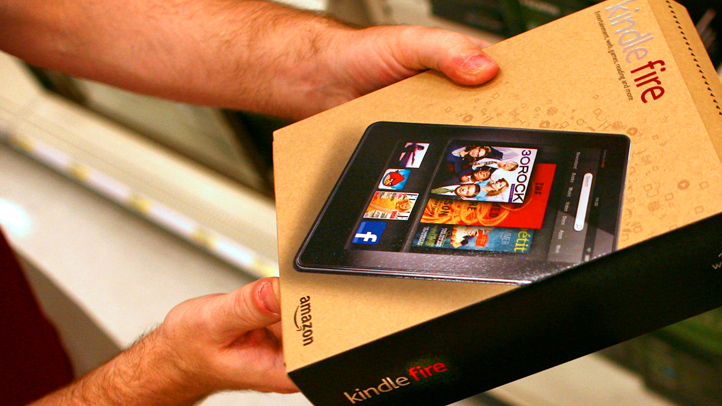 Amazon reportedly sold 6 million of its Kindle Fires, its Android-powered $199 tablet, in the last 45 days of 2011.
Although the Forbes report from Stifel Nicolas analyst Jordan Rohan said that Amazon sold 6 million in the last quarter, Amazon only launched the $199 tablet Nov. 15. Apparently the Christmas season was good to Amazon.
"We believe most investors have overlooked the potential upside of the sales of media (books and video) to be played on the new Kindle devices," he writes. "We believe that software attach rates correlate inversely with the hardware price. From Amazon's perspective, this could drive real upside in its North American media segment revenues. From a cost perspective, the shift to digital delivery of content could help Amazon avoid costly free shipping subsidies. Hence, we believe there is a great deal more to the Kindle device strategy than most have discounted."
U.S. & World
News from around the country and around the globe
Rohan is telling investors not to worry so much about how much Amazon is subsidizing its tablet add instead focus on the big picture. Amazon isn't about creating newer, better technology -- it's not Apple or Google. Amazon's primary focus is to sell books and other media and if it needs to get tablets in the hands of as many people as possible, then it will do so because it will only gain its profits back tenfold.
To Amazon, the tablet is simply a means to an end -- sales of e-books, music and apps.