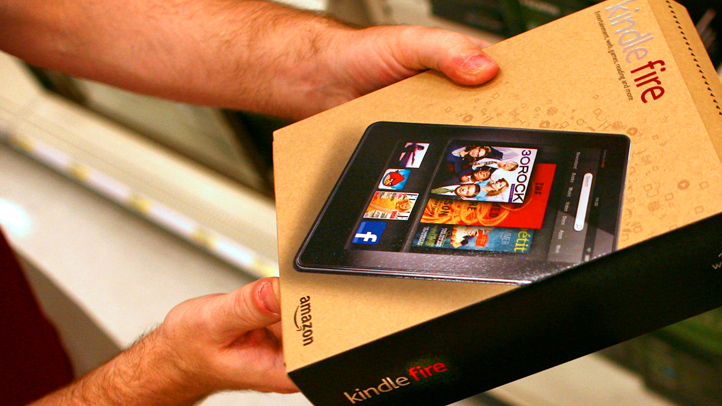 Amazon announced today that it sold more than 4 million Kindles in December, with the 13-week-old Android tablet Kindle Fire being its No. 1 bestseller.
The problem with Amazon's press releases is that there are few facts or statistics behind it, and the company so secretive, that readers will have to trust Amazon to tell them the truth or look on the vague numbers with some skepticism. (However, Forrester Research analyst Sarah Rotman Epps did project 5 million sold by the end of 2011.)
"We are grateful to our customers worldwide for making this the best holiday ever for Kindle," said Jeff Bezos, Amazon.com founder and CEO. "And in a huge milestone for independent publishing, we'd also like to congratulate Darcie Chan, the author of 'The Mill River Recluse,' and Chris Culver, the author of 'The Abbey,' for writing two of the best-selling Kindle books of the year."
U.S. & World
News from around the country and around the globe
The $199 Kindle Fire has been viewed as an antidote to the $499 iPad, an Android tablet that's cheap and effective. The reception to the Android tablet has been so positive that some analysts say it will have an effect on Apple's iPad sales -- dropping about 1.5 million in projections for the end of 2011. So if Amazon were to have any item selling millions, it would likely be the Kindle Fire.
The Kindle and Kindle Touch have been around a while, but the Kindle Fire was something new and attractive to budget-conscious Christmas shoppers.