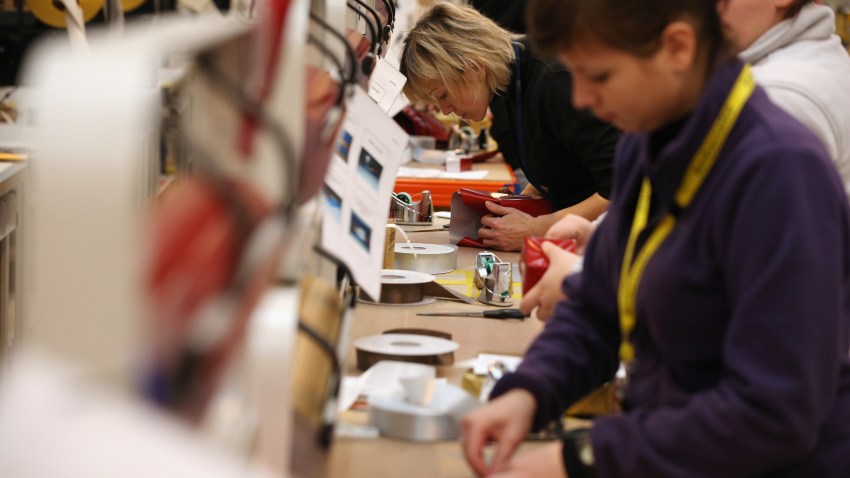 In the tech sweepstakes, perhaps Amazon may be less impressive than Google or Apple, but their employees are considered to be hotter --- and a lot less picky.
Hinge, a social networking and matchmaking app "for young professionals" found that Amazon workers were considered the most attractive out of a group including Apple, Facebook, Google and Microsoft, according to the Wall Street Journal. Amazon workers' profiles were 14 percent more likely to get a request to connect than a typical Hinge profile. Microsoft workers had 8 percent, Googlers received only about 7 percent higher ad Facebook had a little over 2 percent. Apple employees fared worse -- they actually received less than average users by 0.2 percent.
"It wasn't necessarily as I would have guessed," Hinge CEO Justin McLeod told the Wall Street Journal.
U.S. & World
News from around the country and around the globe
Hinge boasts a user base of 99 percent college-educated professionals and is basically an app that takes information from Facebook profiles. It also incorporates an algorithm that integrates mutual friends.
What makes Amazon workers more attractive is that out of the five companies, it is also the least picky about potential matches. They rejected connections 15 percent less than the typical Hinge user. This is in contrast to Facebook, which rejected connections at a rate of almost 8 percent higher than average. That means the Menlo Park employees think they're pretty hot even if others don't.
To us, this means that Amazon employees probably have much busier weekends than their Silicon Valley counterparts.