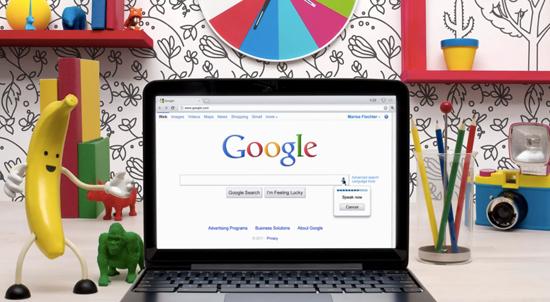 Google voice search started out as a feature on Android, but it's now live in the newest version of the Chrome browser. I just tried it, so does that mean we'll never have to type another Google search out again?
The answer is no, but we're getting there. For the most part, Chrome's new voice search works alright, assuming you're not searching for anything that's spelled weird or is in Latin. Clear enunciation is also key to getting correct search results.
Here are a few things I ran into. While searching for my name, the voice search thought I was looking for "Ray mens long" and when I was quiet with only a fan humming in the background, it instinctively brought up "sex" (No joke! Maybe it's a mindreader too?!) and "DVICE" was "eBay" (?!?!).
U.S. & World
News from around the country and around the globe
Mind you, these were my initial searches, spoken with my regular tone and voice speed, yet it's clear that Chrome's voice search still needs a little more work.
Things become trickier for the voice search when you start asking it questions or voice searching terms longer than one word. For longer phrases, sentences and questions, it works better if you talk slowly, but still clearly.
You'll absolutely sound like a robot using voice search, unless your English is fit for the radio or TV, but it's still kind of awesome that you can perform the same task you've been accustomed to doing with a keyboard, now with your voice.
Again, the feature isn't perfect and can use a lot of polishing (you still need to press a microphone icon to trigger the voice search — voice activation in the next update, please!), but it's another innovation to give users more options for search, much like the fantastic search with an image Google rolled out in June.
One more thing: "Voice Search is available for US English only." Sorry my non-English speaking friends, this one's English-only, for now.
Google Voice SearchVia Gizmodo
For the latest tech stories, follow us on Twitter at @dvice
Copyright DVICE - DVICE