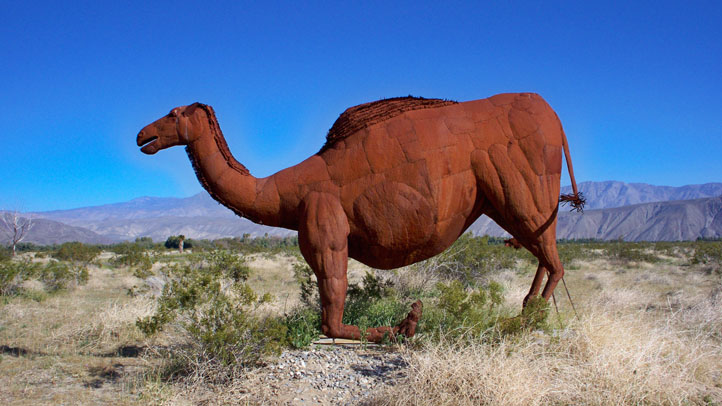 WIND CAVES : When winter rolls around, San Diego residents "Head East" to explore the Anza Borrego Desert. One of the most interesting spots to see -- the Wind Caves above Fish Creek Wash. The drive to the remote spot begins south of Ocotillo Wells and will take you a few hours. On foot, the steep entry doesn't take much longer than a few minutes but once you're at the caves, you'll be amazed with the playland created by nature.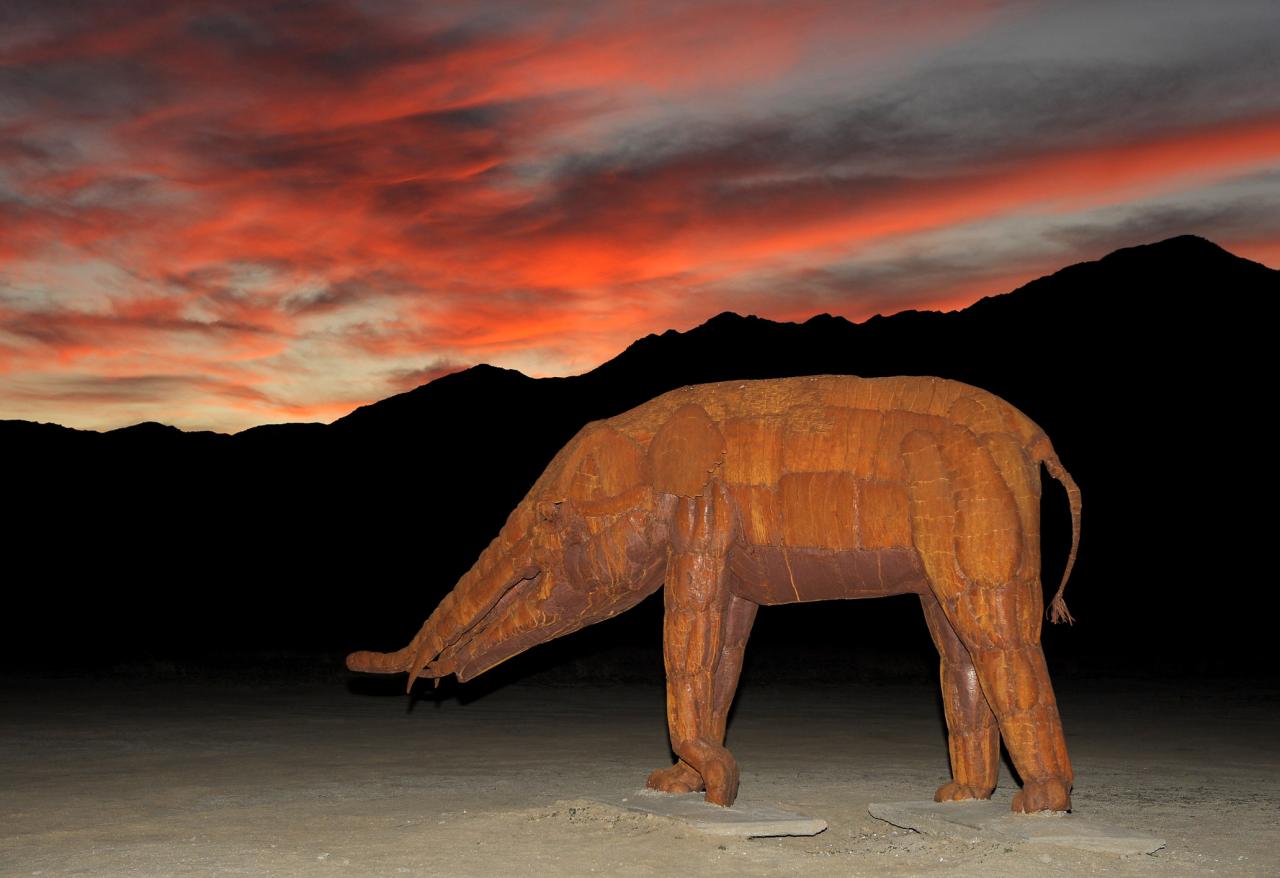 ACCIDENTAL ARTIST: In the middle of the desert, you'll stumble across a camel or an elephant. So many people have seen or captured images of them (like the one here) but chances are you don't know the history behind the famous Borrego Springs metal sculptures. Who was Ricardo Breceda and why did he create the giant dinosaur, horses, and other animals you've seen along the road? Find out more when his biographer Diana Lindsay speaks at the Anza Borrego Desert Nature Center Dec. 17. Call to reserve a spot.
U.S. & World
News from around the country and around the globe
WINTER SOLSTICE: On the first day of winter, Dec. 22, take a break from the craziness of the season and instead, take a hike with fellow nature lovers to celebrate the shortest day of the year. The 6-mile hike will take you from Hellhole Canyon just west of Borrego Springs to MaidenHair Falls. Click here to find out how to enroll in this free, guided walk.