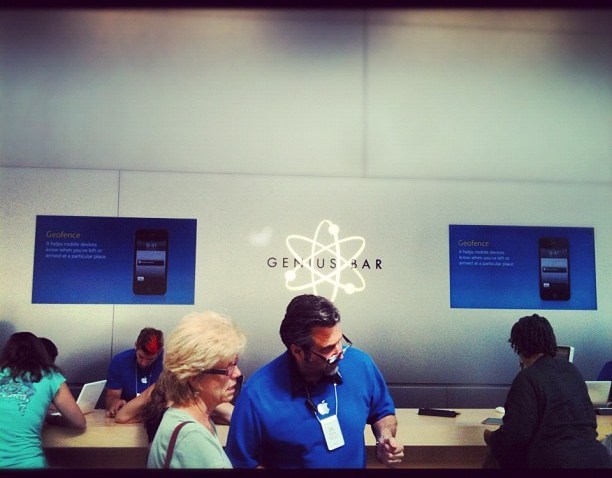 A new Apple store in New Jersey will become the home of the chain's first double-row Genius bar, according to reports.
The Garden State Plaza store will be moving to a larger place in the mall, which will have the new double-row Genius bar, according to a report from ifoAppleStore.com. It's unknown if this will be the standard in Apple stores, but it could be, especially since Apple recently began recalibrating its retail staff.
Apple began testing a floating Genius Bar at the Los Gatos, Calif. and elongated one in Bellevue, Wash., so this configuration was just waiting to happen. According to the report, "All the new variations allow more table access, especially in narrow stores that don't allow longer Genius Bars."
U.S. & World
News from around the country and around the globe
Why all the need for more Geniuses? Perhaps the announcement on Sept. 12 might tell us why.