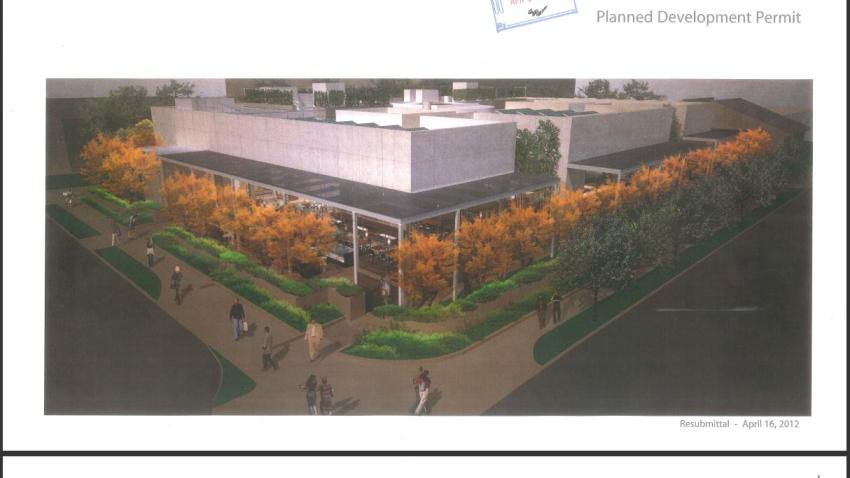 Just three weeks after Apple received Cupertino's stamp of approval on its planned 21,468-foot employee-only cafe, one source tells NBC Bay Area that the maker of iPhones and iPads plans to dial up a ton of green for the new digs.
We're hearing that part of the plan for the new Apple cafe will be a large garden - the better to grow organic food on-site at a satellite office on Bandley Drive. We've seen this green (and healthy) trend in lots of on-campus cafes; nice to think that Apple will pull that over to its own off-campus cafe.
No confirmation on any of this, just the plans to build it, and create the space for Apple employees. As Apple Director of Real Estate Facilities Dan Whisenhunt told the San Jose Mercury News last month, the company wants a place where "employees can feel comfortable talking about their business."
U.S. & World
News from around the country and around the globe
Soon, it seems, they'll be able to feel comfortable abour their diet, as well.
Scott can be found on Twitter: @scottbudman