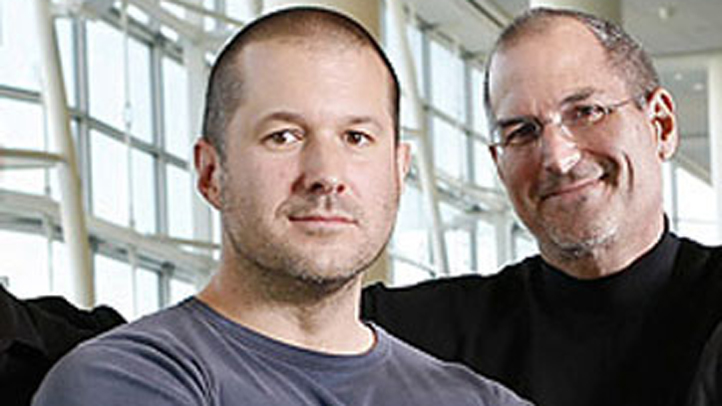 While we don't know if Queen Elizabeth II uses an iPhone, at least her staff does, which may be the reason Apple's design chief and British subject Jonathan Ive was awarded a knighthood for his contributions to design and enterprise.
"To be recognized with this honor is absolutely thrilling and I am both humbled and sincerely grateful," Ive said according to the Associated Press. "I discovered at an early age that all I've ever wanted to do is design. I feel enormously fortunate that I continue to be able to design and make products with a truly remarkable group of people here at Apple."
U.S. & World
News from around the country and around the globe
Ive has been head of Apple's design team since the mid-1990s,
hand-picked by Steve Jobs
in 1992 while he was in exile from Apple. Ive is credited with helping Jobs bring back Apple from financial ruin in the late 1990s, including opting for bright colors for the iMac when the computing word was dominated by shades of gray. The move made Apple's products look different, and the company has relied on design since then to set it apart from other tech manufacturers.
Ive received the KBE, or Knight Commander of the Most Excellent Order of the British Empire for services to design and enterprise, on Saturday along with actress Helena Bonham Carter and music producer Steve Lillywhite as part of the queen's New Year honors list. The queen bestows the honors twice a year, on New Year's and her birthday in June.
However, this is Ive's second royal honor -- in 2006, he was awarded the Commander of the British Empire honor for achievements in British design and innovation. That's not bad for a boy from Newcastle Polytechnic (now Northumbria University) who started by designing combs and power tools. His work at Apple
has even garnered museum shows
in New York and Paris.
Ive is credited as one of the members of the executive team that will carry on Jobs' legacy at Apple, but it was primarily Ive who helped formulate Apple's designs in the first place. We think it's great that Ive gets some credit for his work.