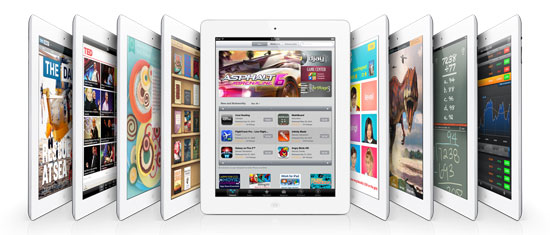 'Tis the season to shop for the holidays again. It used to be that kids really wanted Tickle Me Elmos and Zhu Zhu pets, but as they get more tech savvy, their tastes in gifts have become a little more expensive as well. This year's holiday gifts are going to be more expensive. Better start writing to Santa!
According to the latest Nielsen data, 44 percent of kids aged 6-12 want an iPad, 30 percent want an iPod Touch and 27 percent want an iPhone. Those are the most wanted gifts in the top three slots. Apple dominated it completely.
The next most wanted are non-iPad tablets, Nintendo 3DS and Kinect and the old Nintendo DS.
U.S. & World
News from around the country and around the globe
Taking a look at what kids ages 13 and older want is a little more interesting. At the top spot is the iPad at 24 percent, a computer at 18 percent and e-readers at 18 percent in third. A TV and Blu-ray player round out the top five most wanted gifts for this age group. A Blu-ray player? Seriously?
I'm not a parent, but if I was, I don't think I'd justify giving a $500 iPad to my little kid. I might have to combine that into a birthday and holiday gift or just let them borrow mine. Any of you readers who are parents and would give your kid an iPad for Christmas, Hanukkah or Kwanzaa?
Via Destructoid
Copyright DVICE - DVICE