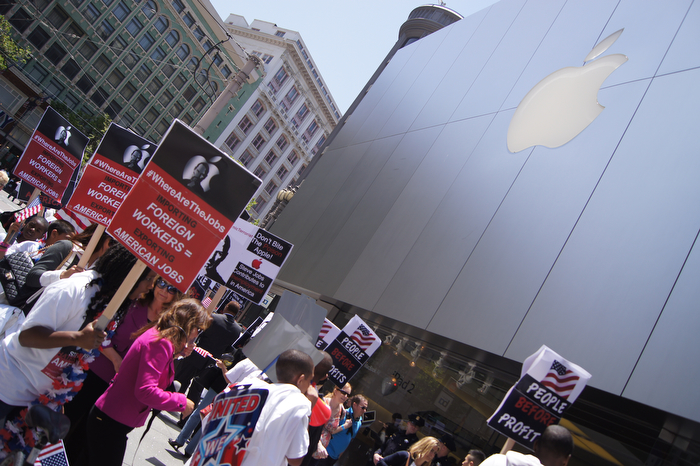 In a Silicon Valley shocker, part-time Apple store employee, Cory Moll, has started a union, according to the Globe and Mail. Moll wanted to raise the profile of his efforts, so he went public.
Moll, who works in San Francisco, told the G&M he makes about $14 an hour and that the "core issues definitely involve compensation, pay, benefits."
San Francisco is an expensive city -- from utilities to groceries to parking. According to payscale.com, if one makes $14/hour in San Francisco, they'd need to make $9/hour in Miami, Flal, as an example.
U.S. & World
News from around the country and around the globe
Admittedly, the movement is nascent, but unions are almost nonexistent in the tech sector. Moll said there is no "call to action" yet, but he hopes others will get comfortable with the idea.
Employees can communicate via a protected website, appleretailunion.com. No doubt that Facebook and Twitter keep would-be organizers in touch, too.
Requests for comment from Apple were not immediately returned.