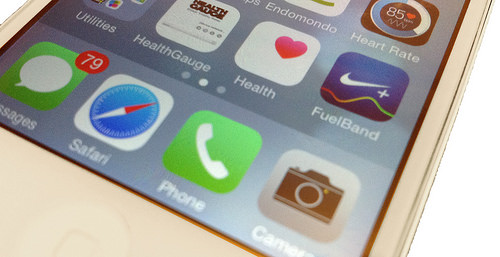 Did Apple miss the mark with women on their new HealthKit? Some are saying that its new iOS update to HealthKit doesn't seem to be addressing women's health needs, such as monitoring periods, fertility or other female health issues.
"HealthKit provides a single place where applications can contribute to a composite profile of your activity and health," described Senior Vice President of Software Engineering for Apple, Craig Federighi, back in June.
Monitoring menstrual cycles is imporant in women's reproductive health. Doctors often ask female patients "What was the date of your last period?" when diagnosing certain conditions, which may be in part why some women are surprised by the app's omission.
U.S. & World
News from around the country and around the globe
"The Apple app tracks an amazing assortment of possible health indicators: sleep, body mass index, number of times fallen, 'electrodermal activity,' sleep, weight, sodium intake, copper intake, and even selenium intake," Fusion writes. "But it didn't track the one thing most women want to track: their periods."
Some believe it may have just been an oversight due to to Apple's predominantly male executive team. "Apple's first diversity report did show that the company is mostly white and male. So it's likely that menstrual cycles just aren't a concern for a majority of the company's employees," The Verge writes.