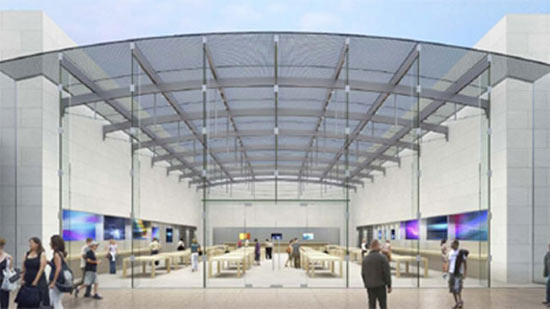 Apple's known for its striking store designs, but what it's got cooked up for Santa Monica's upcoming Apple Store looks to be one of its most bold designs yet.
The design for a 8,084-square-foot structure is all glass, with a glass roof and a glass facade. Glass glass glass! It will certainly look pretty stunning (and similar to the UWS Apple Store in Manhattan), although all that could be quickly ruined by one miscreant with a well-placed brick. But hey, I'm sure that glass is nice and strong.
The Santa Monica Planning Commission still has to approve the plans, but they probably will. And then you'll have one more cool-looking place to buy an iPhone.
U.S. & World
News from around the country and around the globe