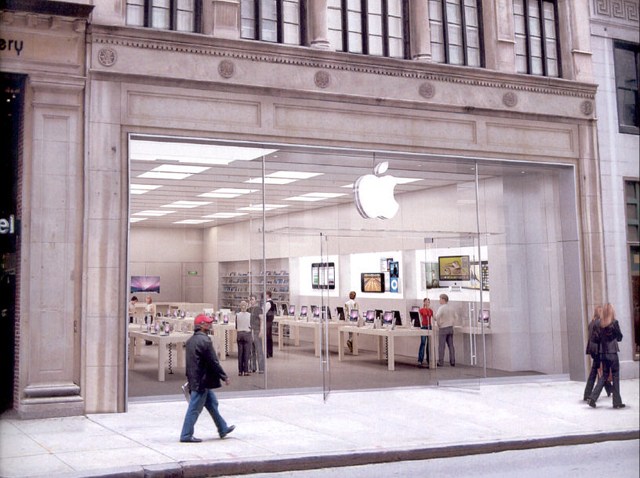 May 19th marks the 10th anniversary of Apple's retail stores, and rumor has it that they've got something big up their sleeve. Could they have some new mystery product in the pipeline?
Here's the evidence:
Some unusual preparations are said to be on the way for the weekend. A special overnight shift is expected to run from Saturday night through to mid-Sunday, for instance, with about 10 to 15 people participating at each store. This includes a mix of all "visuals" workers, a manager, a business team member, some Geniuses, a backroom worker and some general clerks.
U.S. & World
News from around the country and around the globe
In addition, workers will be required to lock up their phones and sign non-disclosure agreements. What could all the secrecy be about? If it's anything notable, we should know about it soon enough.
For the latest tech stories, follow us on Twitter at @dvice
Copyright DVICE - DVICE