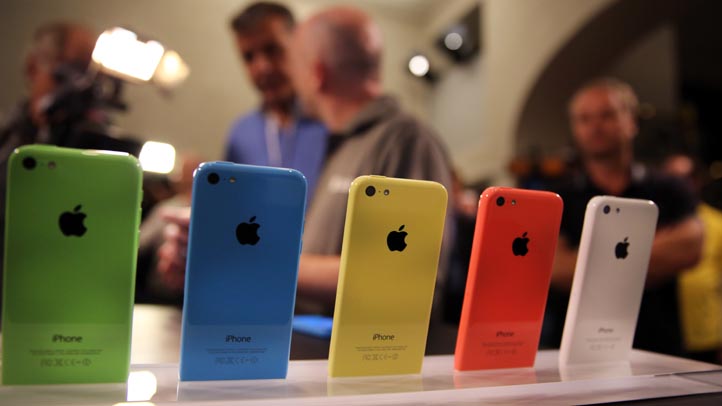 Apple chief Tim Cook admitted Monday that iPhone 5C sales had been disappointing.
Cook said that demand for the colorful and cheaper iPhone "turned out to be different than we thought," he commented during a quarterly earnings call on Monday. Although he said that Apple doesn't break down sales of each model, Cook said that its reception considerably less than it expected. iPhone sales peaked at 51 million in the fourth quarter, but didn't meet Wall Street expectations, according to Apple Insider.
While Cook didn't say that Apple planned to scrap the plastic phone, as was reported in the Wall Street Journal, he did say that Apple could make changes to its offered models especially after the 5S did so much better than the 5C.
U.S. & World
News from around the country and around the globe
"I think the 5S, people are really intrigued with Touch ID," Cook said in the earnings call. "It's a major feature that has excited people. And I think that associated with the other things that are unique to the 5s, got the 5s to have a significant amount more attention and a higher mix of sales."
While sales may not have been as high as expected, Apple still reached a new high of 51 million iPhone sales. It also should hold onto the 5C for a while to see if the cheaper model takes off in Asia and Africa.