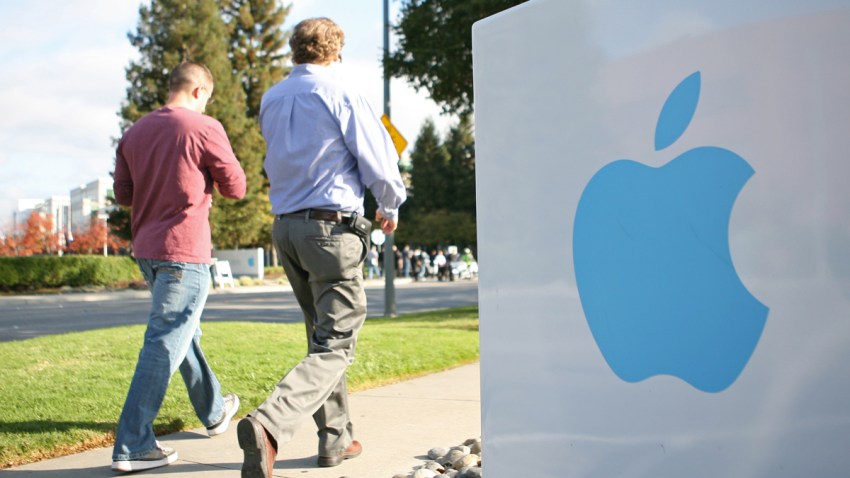 Apple is quickly recruiting 1,000 people to create its own in-house advertising agency that will compete with outside firms for the most creative advertising, according to reports.
The news, reported by Ad Age, is good news for Apple fans who have watched comically awful ads, such as the "Apple Genius" commercials two years ago, which seemed to cast its users as newbie losers who didn't understand how to use iMovie or iPhoto and relying on a 20-something Apple Genius to set them straight. The commercials were pulled shortly thereafter.
But now, as Apple's reputation seems to be stagnating -- its innovation is being questioned and it's dropped to the No. 2 on BrandZ's annual Most Valuable Global Brands, after Google -- and Apple executives need to take a stand. That stand seems to be using creating an internal agency that will compete directly with Apple favorite outside agency TBWA/Media Arts Lab. The two will be pitted against each other to "mine the best creative ideas," according to Ad Age. Apple could not be reached for comment by Press:Here.
U.S. & World
News from around the country and around the globe
However, Apple's hunt for ad execs seems to be going poorly. "I don't feel that energy from Apple," one who was courted by Apple told Ad Age. "The revolution has come and gone, and I'm not sure a job at Apple would be a creative opportunity. If I were going to go brand-side, there are a lot more interesting companies I'd rather work for, like Coke or Pepsi."
Wow. Apple loses out to Pepsi? That has to hurt a little. Even more interviews of "current and former employees of Apple" seemed to describe the company as trying to "regain its creative edge." Other advertising agencies can't work with Apple because of non-compete clauses, so the in-house agency makes sense in tech-centric Silicon Valley.
So far, advertising talent hasn't exactly been flooding Apple, an one of our favorite reasons is because of its costly ZIP code. "Do you know how expensive Cupertino is?" one exec said. "Just run property values, and even on an Apple salary, it would be tough."
So is Apple paying poorly? Much of the best advertising talent seems to work in Manhattan, and that's certainly not Tracy, Calif., so perhaps it's more than that. Perhaps it is something about Apple brand or secrecy that worries prospective workers -- or perhaps it really is about the horrors of living and working in the Silicon Valley suburbs.