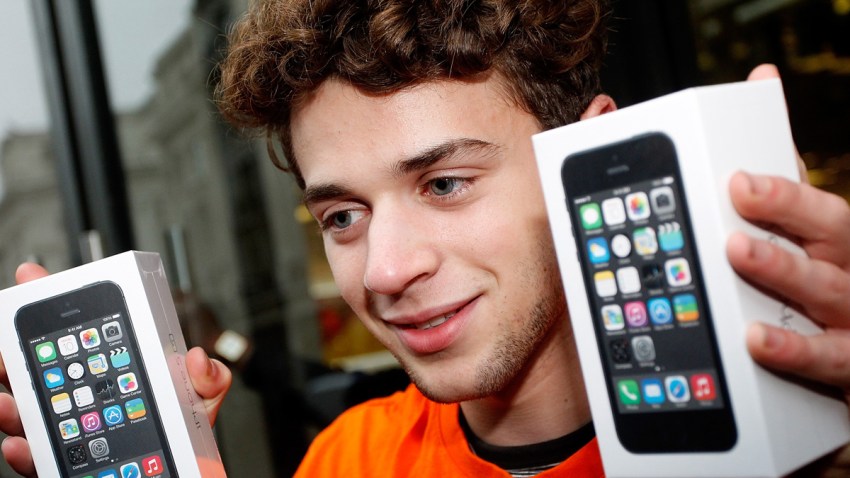 Apple's more expensive iPhone 5S has been outselling its cheaper counterpart, the iPhone 5C two to one, leaving many to speculate that maybe users want the higher-end, expensive electronics made famous by Apple's late founder Steve Jobs.
Several reports have said the cheaper iPhone hasn't lived up to expectations and Apple has cut orders for the $99 device, according to Bloomberg Businessweek. Consumer Intelligence Research Partners found that 64 percent of U.S. iPhone customers were buying the iPhone 5S, compared to just 27 percent buying the iPhone 5C. The $99 phone was created to compete with cheaper Android phones, especially those in the developing world.
Part of the reason for the lack of interest may be that Apple customers want "premium products from a premium brand," Laurence Balter, an analyst at Oracle Investment Research in Fox Island, Washington told Bloomberg Businessweek. "If anything, the 5c is a failed experiment in trying to please the masses. Apple should stay focused on the premium and let Samsung take the lower end of the market."
U.S. & World
News from around the country and around the globe
Another reason is that the $99 iPhone 5C is considered an "old" phone, without the newest innovation, so consumers aren't buying it. Instead, they want the newest device -- the iPhone 5S.
Apple declined to comment on the story.
There is a chance that the 5C could begin selling well, especially globally, but for now most of Apple's profits are tied with the more $199 model -- even in the developing world.