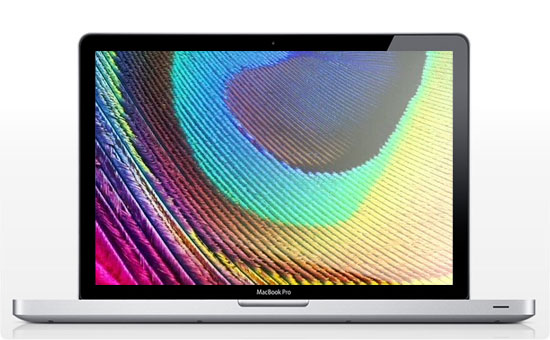 The iPhone 4 and fourth-gen iPod Touch have Retina Displays. The iPad 3 is rumored to receive the super dense screen with high pixel count, so why not the Mac? Code tucked within Apple's Xcode for OS X Lion contain hints to potential Retina Display Macs in the future.
MacRumors dug through the developer code and discovered a setting for "HiDPI" (High Dots Per Inch). The idea is that Apple is laying the framework for displays in the future that will be able to scale up twice the resolution of what is currently offered on monitors.
Why the fuss of Retina Displays? Well, one of the main reasons why images and text on the iPhone 4 look so stunning is not simply because it has a high 960x640 resolution display, but because its PPI (pixels per inch) pixel density is 326, whereas its competitors don't even come close.
U.S. & World
News from around the country and around the globe
Apple claims that with the Retina Display, you won't even be able to see the actual pixels on the iPhone 4 and iPod Touch. It's remarkable because enlarged text and photos look every bit as smooth and antialiased as if it were printed with ink.
A Retina Display MacBook Pro or iMac would make everything really "pop" off the screen. While the "HiDPI" blip might be an interesting find, such high pixel displays currently don't exist for consumers to buy because they're super expensive.
It's obvious that Apple's preparing for a few years down the line. Ultimately, the goal is to transition to displays that look 10x better than what we've grown accustomed to. The iPhone 4 was merely a gateway drug. The real kicker is nurturing its customers to desire high-res displays and convincing them it's must-buy when such displays do launch.
In this case, I might have already fallen victim, not because I'd pay $1000 for a Thunderbolt Display (I wouldn't), but because I am a sucker for great looking displays. I'd buy a Dell E-IPS monitor in a heartbeat if it didn't mean starving for a week.
MacRumors, via RedmondPie
For the latest tech stories, follow us on Twitter at @dvice
Copyright DVICE - DVICE