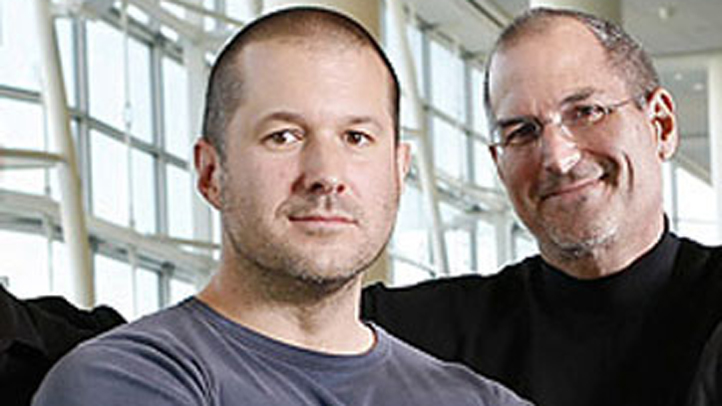 Those worried about Apple's creative future can rest a little easier.

The man behind the design of the iPhone, the iPad and the MacBook is not going anywhere.

Steve Jobs' handpicked design chief, Jonathan Ive, will have more pressure thrust on him to keep the sleek design and easy functionality that Apple became so known for under the guidance of Jobs.

Los Angeles Times Internet reporter Jessica Guynn says that one longtime Apple analyst tells her that "Ive's industrial design eye is so keen, it's 'even better than Steve Jobs.'"

That could be why Jobs plucked Ive out of relative obscurity and groomed to him to be the Apple of his design eye.

The Englishman known to his friends as "Jony" was hand-chosen by Jobs to lead his design team shortly after the Apple co-founder rejoined the company the first time.

Together the duo has been credited with the design concepts for the MacBook, the iPhone, the iPad, the iPod, the Powerbook G4, the G4 Cube and more.
Recently the 44-year-old's work will become official works of art. Ive's work along with Apple's design innovation in general is the subject of a new art exhibit at the Museum für Kunst und Gewerbe (Arts and Crafts) in Hamburg, Germany.