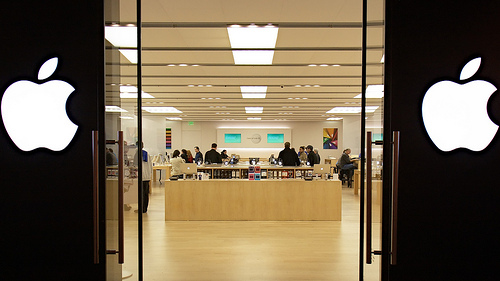 While Apple reported more than 1 million downloads on its newly launched Mac App Store, its customers were grumbling about having to pay for updates, the need for free trials and whether users should pirate downloads.
It was Lifehacker that first complained about the lack of updates except on apps bought specifically at the Mac App Store.
One of the great ways developers reward longtime users is by offering updates to them at a discounted price. This won't be allowed in the App Store—if a developer wants to have a paid upgrade, they'll have to submit it as a completely separate app, and everyone will have to buy it again at the same price.
U.S. & World
News from around the country and around the globe
Cult of Mac also agreed, finding that free updates only occur on Mac App Store downloads.
Lifehacker also lamented the lack of free demos, so buyers can see what they will be buying (this has been a long-standing beef with Apple.) The lack of free trials has led some to believe that a pirated copy is good alternative.
Gizmodo reported those users can buy Kickback, an Apple hack that allows users to pirate any app in the Mac App Store -- but would-be users will have to wait until February. Jesus Diaz wrote this contradictory statement, "While I don't support piracy, I understand the need to allow people to try apps for free, especially when there's so much crap out there." (Note to Diaz: I hate pandering, so if you are advocating piracy or any illegal act, Diaz, you back it up all the way -- not sugarcoat it to kowtow to Gizmodo's advertisers.)