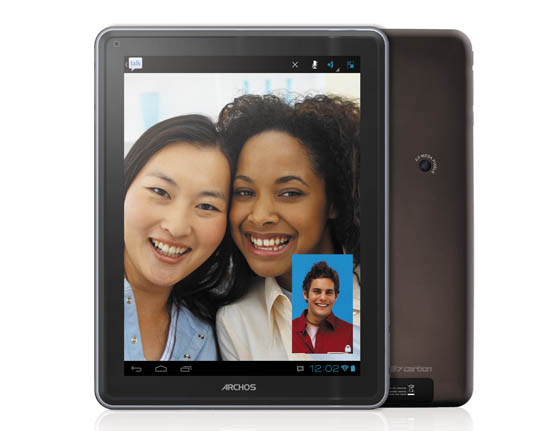 At the moment, you can buy two excellent tablets: the new iPad for $500 or the Nexus 7 for $200. The first has a 9.7-inch and the latter has a 7-inch display. Both are superb devices. Archos wants to disrupt that harmony with a 9.7-inch tablet that'll only cost $250.
Neglected by most, Archos actually makes some fairly decent tablets. They may not have the best hardware or the marketing budgets that the iPad, Kindle Fire or Galaxy Tab have, but for tablet tasks such as Web browsing, emails, music, videos, etc, Archos tablets can get the job done for a whole lot less.
The new Archos 97 Carbon comes with a single-core 1GHz processor, 1GB of RAM, a 9.7-inch IPS display (1024x768 resolution), dual cameras on the front and back, 16GB of storage, microSD card slot, mini USB, and get this, a full-sized USB port (most likely 2.0).
U.S. & World
News from around the country and around the globe
Out of the box, the Archos 97 Carbon is Google Play store-ready, runs Android 4.0 Ice Cream Sandwich, measures 11.5mm thick and weighs 21.8 ounces.
It's not the prettiest tablet, nor is it the thinnest, but what it lacks in aesthetics, it makes up with a bevy of ports and low price.
At $250, I'd buy one if I were looking at a low-cost tablet that runs the latest version of Android. Or maybe buy it for your kid for the holidays.
Archos, via BusinessWire
Copyright DVICE - DVICE