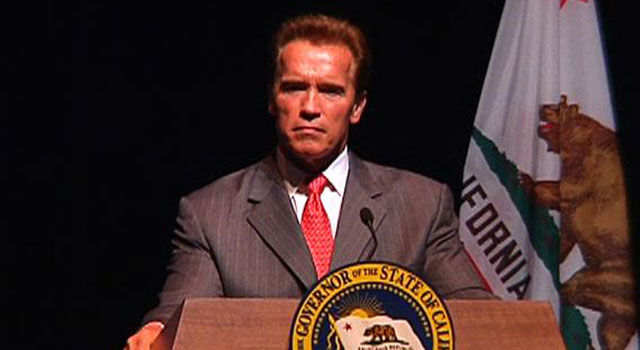 If you woke up not wanting to go to work today because you felt a little under the weather, know that you are not alone. Your governor had that same feeling.
For Gov. Arnold Schwarzenegger, it was enough for him to call in sick. This was not just another typical day leading the state. Schwarzenegger was supposed to host a Big FIve meeting Monday with important state budget matters on the agenda.
Instead he canceled the budget talks with legislative leaders saying he is feeling ill.
U.S. & World
News from around the country and around the globe
This means the prolonged the stalemate over California's $19 billion deficit will get even longer.
The 82-day impasse is the longest the Legislature has ever gone without approving a budget.
The last meeting between the governor and the four legislative leaders happened Friday. It lasted several hours but ended with no resolution.
On Saturday, Schwarzenegger announced he was skipping Monday's conference of border-state governors in New Mexico to focus on budget negotiations. He sent Lt. Gov. Abel Maldonado in his place. The reason given for that change was today's meeting.
This is the second time this month that Maldonado, a political ally, has been given a high profile assignment in Schwarzenegger's absence. He also served as the state's acting governor during the San Bruno gas line explosion.