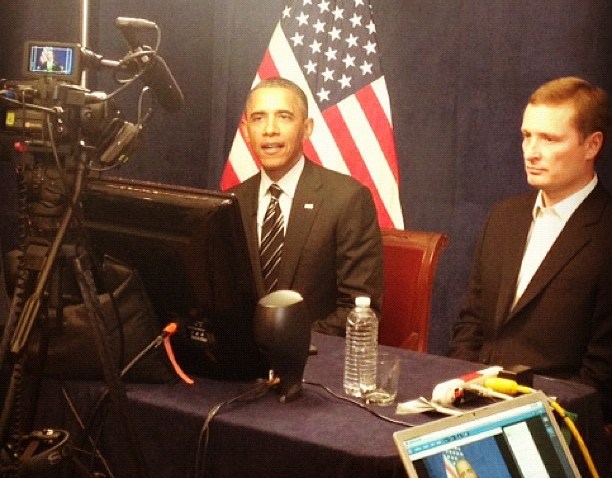 That hipster down the street is no longer the only person to follow on Instagram.
Determined not to let the Republicans have all the political fun, President Barack Obama is now officially on Instagram.

Let the filtered photo-following begin.

Mr. Obama sent an image of himself recording a video message for the Iowa Caucas via Instagram Tuesday night, followed by a tweet stating that the "race is officially on."

The President already has a strong social media presence on Twitter, Facebook and Google+, which was largely credited with his ability to draw out young voters to the poll during the 2008 presidential election.

The Obama campaign is also using the app to encourage followers to send their images of the presidential race to them with the hashtag "#obama2012."

The app, which allows users to take pictures, apply filters to them and then send them out to followers, built by San Francisco-based Burbn, Inc. is one of the most popular apps on the iOS platform.

Instagram has more than 5 million users that have sent out 150-million photos.