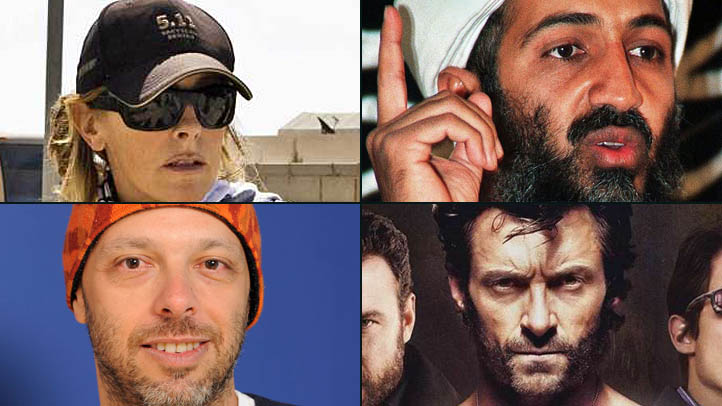 President Obama's decision to assassinate Osama Bin Laden continues to send ripples across Hollywood.
The death of OBL made Kathryn Bigelow and Mark Boal's film about the hunt for him a far more pressing affair. But putting their energies into the Bin Laden movie means walking away, at least temporarily, from "Triple Frontier," their film about the notoriously lawless region at the intersection of Brazil, Argentina and Paraguay.
And with that geographic region having been vacated, "Elite Squad" helmer Jose Padilha has wasted no time in filling the void, joining forces with "Gran Torino" writer Nick Schenk for "Tri-Border," about a Boston-based DEA agent sent to the region as punishment for arresting the son of a U.S. senator, according to The Hollywood Reporter.
U.S. & World
News from around the country and around the globe
"The idea is to have a political film hidden inside an action film, a film that can entertain and teach people about the tri-border and the international crime in general," Padilha told THR via email.
That's all well and good for Padilha, but he was on Fox's "shortlist" of candidates to direct "Wolverine 2," a job that Darren Aronofsky bailed on two months ago. But even if Padilha is now out of the running, their are still eight names in play: Doug Liman ("The Bourne Identity"), Antoine Fuqua ("Training Day"), Mark Romanek ("Never Let Me Go"), Justin Lin ("Fast Five"), Gavin O'Connor ("Miracle"), James Mangold ("Knight & Day") and commercial director Gary Shore (see his "Wolverine 2" trailer below), reported Variety.
After having seen "Fast Five," we're inclined to give Justin Lin whatever money he needs to make whatever action film strikes his fancy, but he's already got the "Terminator" reboot on his plate. Stay tuned...
Wolverine Vs The Hand from Gary Shore on Vimeo.