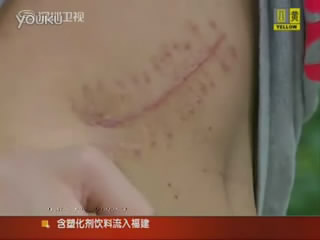 A 17-year-old boy sold one of his kidneys because he wanted an iPad 2 and other electronic gadgets, reports from China said Thursday.
"I wanted to buy an iPad 2, but I didn't have the money," the boy told Shenzhen TV according to The Telegraph (U.K.) "When I surfed the Internet I found an advert posted online by agent saying they were able to pay 20,000 (yuan) to buy a kidney."
The boy, identified only as "Zheng" from the Anhui Province, reportedly connected with the organ brokers through the Internet and was operated on at a private hospital in Chenzhou in exchange for 20,000 yuan (just over $3,000.) The boy's mother contacted police after finding her son's new electronics and learning that he sold his kidney. The organ traffickers could not be found.
U.S. & World
News from around the country and around the globe
The hospital has no kidney transplantation qualifications and denied any knowledge of the surgery. However, the hospital did tell reporters that it contracts out its urology department to a Fujian businessman.
While this whole tale may be hard to swallow, and we also have our doubts about its veracity, organ-trafficking is a reality in China where 1.5 million await organ transplants each year but only 10,000 will be lucky enough to get one, according to the Global Times.
And the saddest part of all -- the boy reportedly bought a laptop and an iPhone with his money. Where's the iPad 2?