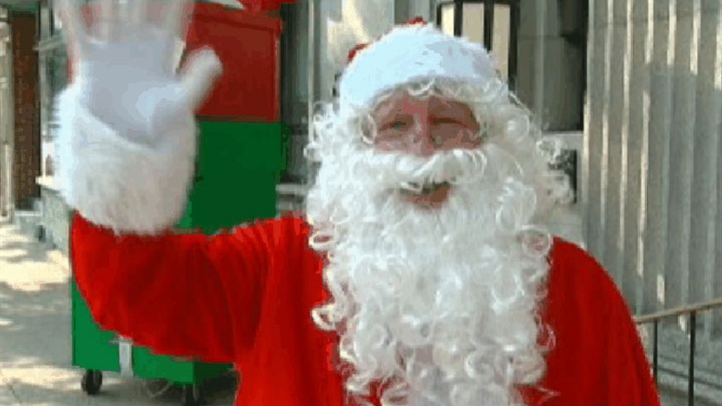 Gov. Jerry Brown signed it this month. Now, will voters get a chance to undo a new law that limits initiatives to the November ballot only?
The odds are long.
California Secretary of State Debra Bowen has given the green light to a high stakes effort to qualify a referendum on SB 202.
U.S. & World
News from around the country and around the globe
That's the bill, hatched by Democrats in the closing hours of the legislative session, that takes future initiatives off the June Ballot and restricts them to the general election only.
It was easily one of the most controversial measures the governor signed. Brown, in approving it, said he agreed with the goal of putting measures on the ballot when the largest number of voters will be deciding.
But Republicans called the measure "gamesmanship," noting that it would place a pending initiative to limit the power of political unions on the fall ballot. In a presidential election year, with high turnout, that turns the math in the labor unions' favor.
"SB 202 is a blatant power grab by the powerful public employee unions," railed Senate GOP leader Bob Dutton (R-Rancho Cucamonga).
Republican lawmakers are also unhappy that the measure breaks a previous agreement to put a measure boosting the state's rainy-day emergency fund on the November 2012 ballot. It's now been moved to the 2014 ballot.
Republican attorney Chuck Bell of Sacramento now has the task of trying to quaify the referendum to undo the new law.
That means he has to finance and organize a campaign, during the holidays, to collect over half a million valid signatures.
And he has to get it done by January 5.
That means lots of card tables, staffed by paid signature-gatherers, at shopping malls across California this Christmas season.
"The holidays present challenges and opportunities as well," attorney Tom Hiltachk tells Prop Zero. "More people are out. The flip side is, stores are more worried about their customers."
Hiltachk, who works with Bell, says there'll be an effort to collect signatures by e-mail and mail as well.
Democratic strategist Steve Maviglio accurately describes it as a $2 million gamble at a time when the public is focused on shopping and vacations.
But Bell's law firm is used to these kinds of high-pressure campaigns. If they can cross the goal line and qualify the measure, proponents will succeed in putting the new law on hold.
Until June.
That's when voters would be asked to vote---on when to vote.
More on the effort to push all ballot measures to November:
Jerry Brown's Super Tuesday Strategy
Brown Moves All Initiatives to Fall Ballot
Should Initiatives Be on June or November Ballot? Neither
Let us know what you think. Comment below, send us your thoughts via Twitter @PropZero or add your comment to our Facebook page.