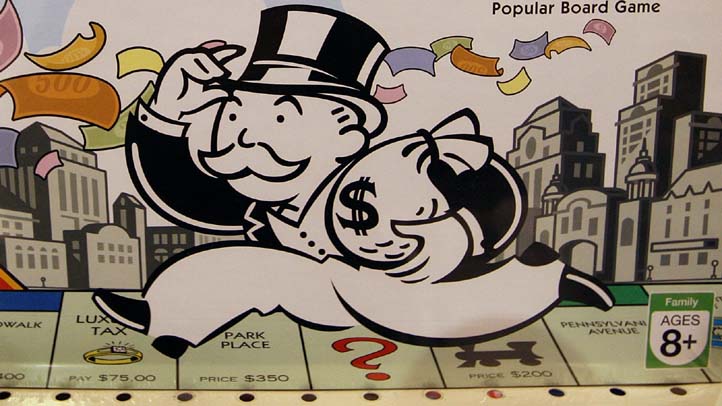 More than a decade after the state was brought to court for mistreating prisoners, California has exited from federal control over its prison system.
The odyssey has been both costly and politically embarrassing, but most of all it shows the extent to which the federal government can impact the destiny of the states.

At one time, three separate federal judges were overseeing administration of the state prison system for over-crowding, poor medical facilities and treatment, and an outdated process for carrying out capital punishment.
Most of the arguments were based on the 8th Amendment's prohibition against "cruel and unusual punishment," a concept that applies even to those who are incarcerated and about to be put to death.

Now these issues have been put to rest, or are close enough that the last federal judge, Thelton Henderson, has released California from the federal government's grasp.

Political conservatives may wince at the thought of federal control, but in fact during the long prison
oversight period, the conservative U.S. Supreme Court upheld the actions of the lower federal courts.

Lest one trivialize the value of the 8th Amendment or any other portion of the U.S. Constitution, we must remember that this document is the supreme law of the land.
U.S. & World
News from around the country and around the globe
That's why the federal courts became involved in the prison issue to begin with.

Beyond the prison problems, the fight between the state and federal government underscores the preeminence of the U.S. Constitution and its guarantees over the wishes of the state.
That kind of reasoning applies to a variety of issues ranging from the state's desire to reduce spending on federally-funded welfare programs to its permissive attitude on medical marijuana to facilities for the disabled.
On these and countless other matters the federal government often has the final say.

The binding relationship between the federal government and the states also helps to explain why crafting the California state budget is not simply a matter of state leaders deciding what or what not to do.
Between the laws passed by Congress and the myriad federal programs with precise rules for implementation, the federal government is a player in the state budget process.
In 2008, for example, California received $78 billion from the feds through 43 different programs--most of which contained strict requirements for administration.

"States rights" proponents have a point when they say that federal regulations often prevent California from charting its own course.
Yet, as long as our constitutional arrangement remains in place, squabbles between the states and federal government will persist. More times than not, the disagreement will end with California crying "Uncle," as in Sam.
Let us know what you think. Comment below, send us your thoughts via Twitter @PropZero or add your comment to our Facebook page.