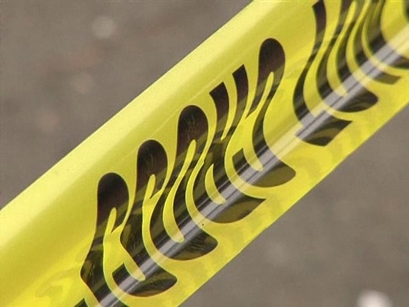 CHICAGO - Concluding a three-month sting investigation, the FBI has arrested a 22-year-old Chicago man accused of placing a backpack that he thought contained a bomb near a busy street corner in the city.
The FBI says Sami Samir Hassoun, a permanent resident alien from Lebanon, was arrested early Sunday morning, immediately after he put the backpack into a curbside trash can. There was no bomb inside. Instead, it contained an inert, look-alike device provided to him by a man who turned out to be an FBI undercover agent.
"There was no indication that any foreign or domestic terror groups were in any way connected to this plot" or were an inspiration for Hassoun, the FBI says.
U.S. & World
News from around the country and around the globe
According to investigators, Hassoun began saying in May that he wanted to commit a violent act, partly to get money from groups willing to pay someone who would set off a bomb and partly to bring down the current mayor. The person he talked to was an FBI informant who says Hassoun talked big — about staging a biological attack, or poisoning Lake Michigan, or bombing the Sears (or Willis) Tower, maybe even assassinating the mayor.
In July, the undercover agent began meeting with him, claiming to be from California and able to get explosives. Hassoun, the FBI says, eventually decided to put a bomb outside a nightclub in Chicago's Lakeview neighborhood.
Justice Department officials say Hassoun was under continuing surveillance. He never had any actual explosives, though he appears not to have been short on swagger. Court documents say he proposed installing a new mayor who could be "bought off and managed."
Copyright MSNBC - MSNBC