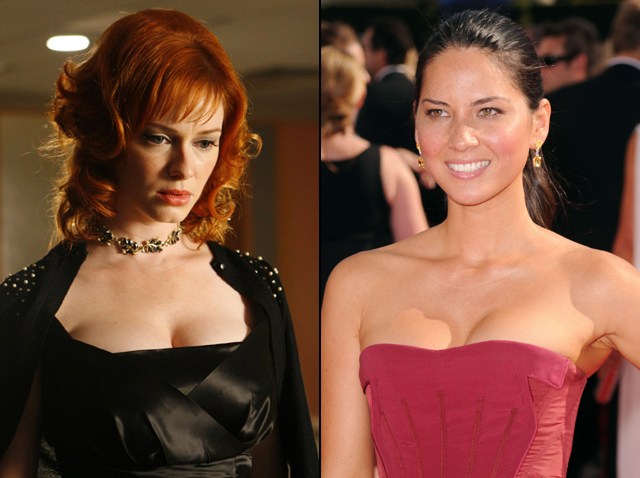 With "Sex and the City" official dead in the water, Sarah Jessica Parker is looking to regain her cultural relevance, and the first step in this new quest apparently involves surrounding herself with sexy young bombshells, which, hey, sure, if that's your game...
Christina Hendricks of "Mad Men" fame and Geek Goddess Olivia Munn will join SJP in "I Don't Know How She Does It," reported 24 Frames. The film will be based on Briton Allison Pearson's bestselling novel of the same name about a woman trying to juggle the demands of her career in finance and her family.
Hendricks of course is best known as Joanie from "Mad Men," and has bee slowly trying to move into film, having had a small role in "Life as We Know It."
U.S. & World
News from around the country and around the globe
Munn has worked as a "Daily Show" correspondent and host of "Attack of the Show." She, too, has been transitioning to film, with cameos in "Iron Man 2" and "Date Night." She also released earlier this year "Suck It, Wonder Woman!: The Misadventures of a Hollywood Geek," a collection of essays about all things pop culture and Hollywood.

Also joining the film is Pierce Brosnan, Kelsey Grammer and Seth Meyers, lead writer and "Weekend Update" anchor on "Saturday Night Live."
Of course the action will be moved from London to New York for the film version, which is being directed by Douglas McGrath, the man who helmed and wrote "Infamous," the Truman Capote film that didn't star Phillip Seymour Hoffman.
Hats off to Parker on this casting coup, as it virtually guarantees 60% less eye rolling from men whose significant others' declare a desire to see this film.