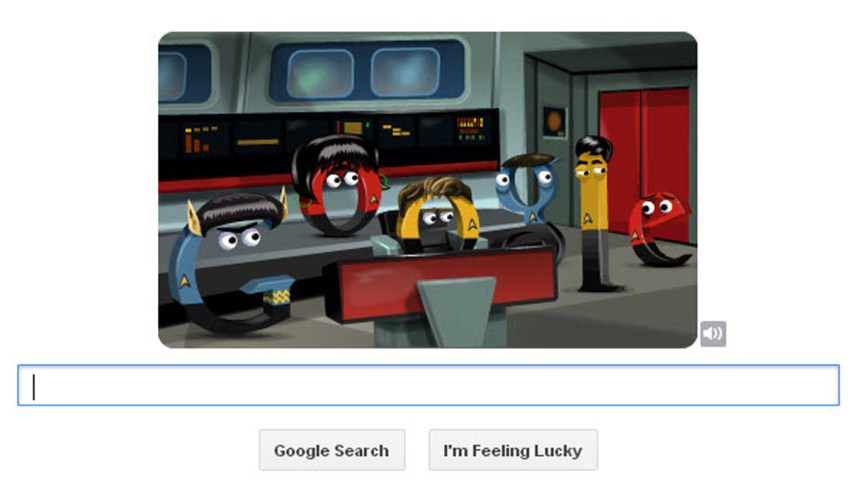 So an O and an E boldly teleport to this planet where they fight an alien with a tree branch -- and that's only the third click-through on the most recent Google Doodle's homage to the classic Star Trek series.
The dramatic conclusion's payoff? A theme song snippet.
A pleasant time-suck on a Friday afternoon at work ... enjoy.