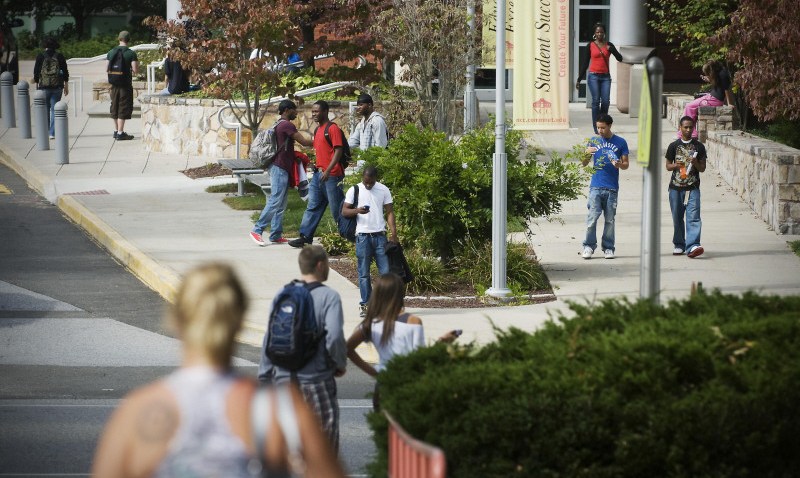 Visit just about any community college in California, and it's easy to see the impact of budget cuts.
Reduced class offerings along with a jump in enrollment demands mean crowded classrooms and longer time needed to graduate.
Fewer students are getting the classes they need, and they're paying more for them.
U.S. & World
News from around the country and around the globe
Now the state's 112 community colleges are facing a new and unexpected round of mid-year cuts that promises to worsen the problem, advocates warned Tuesday.
According to the Community College League of California, the system is facing an additional $149 million in cuts this year, even after absorbing "trigger" cuts of $102 million in January.
League officials say that's due to dropping revenues from student enrollment fees and less property tax revenues than the state had projected.
"These latest cuts threaten the elimination of even more classes and more faculty and staff layoffs," said Scott Lay,Community College League President, in a statement released Tuesday.
The League estimates that the new cuts translate to $135 less per student. That's on top of an estimated $554 cut in per-student funding since 2009.
Community college advocates want the legislature to step in and fill the gap.
But H.D. Palmer, a spokesman for Gov. Brown's Finance Department, tells Prop Zero the League is jumping the gun.
"In our view, it's premature" to make these kinds of predictions, Palmer said.
In April, the state will have a better handle on student fee and property tax revenues.
Last year, Palmer said, the League made a similar shortfall prediction that was eventually filled with property tax money.
Part of the problem, Palmer said, is the rising amount of student fee waivers. Last year, the community college system granted a 56 percent waiver rate. This year, it's approaching 63 percent. That high number is aggravating the system's financial troubles.
Let us know what you think. Comment below, send us your thoughts via Twitter @PropZero or add your comment to our Facebook page.