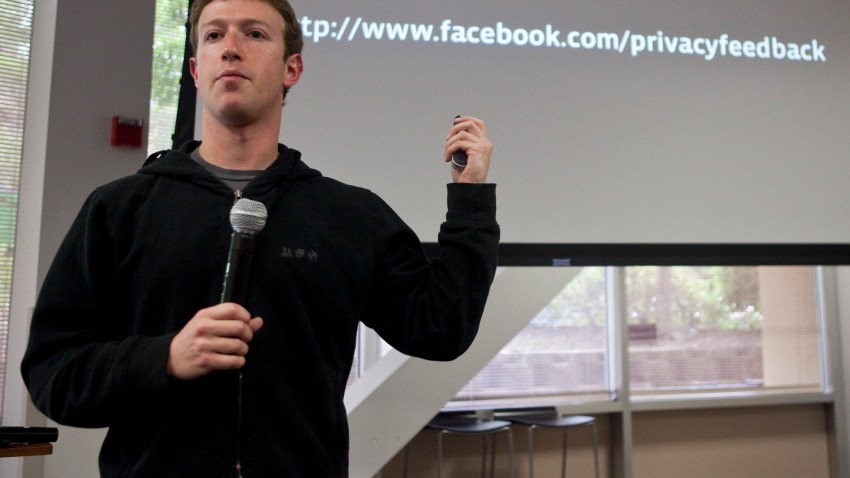 Congress is investigating Facebook's possible release of user phone numbers and addresses to third-party developers, including asking its chief executive Mark Zuckerberg tough questions about how the data will be shared.
"The computer – especially with sites like Facebook - is now a virtual front door to your house allowing people access to your personal information. You deserve to look through the peep hole and decide who you are letting in," said Rep. Joe Barton (R-Texas) in a released statement.
Members of the Congressional Privacy Caucus sent an 11-point letter to Zuckerberg asking such questions as how the user data will be used, what internal policies are in place to make sure developers comply with guidelines, what risks are there to minors and if there will be a clear opt-in and opt-out policy for users.
U.S. & World
News from around the country and around the globe
Last month, Facebook said it would release user phone numbers and addresses to developers in a rather secretive blog post. Then after a firestorm of anger from its users, withdrew the policy for the moment, but promised re-enabling the "improved feature" in the next few weeks. A few weeks from mid-January puts us into February, and likely why the letter from Congress has a Feb. 23 deadline for a response from Facebook.
The Feb. 2 letter to Zuckerberg was written by the chairs of the Congressional Privacy Caucus, Barton and Edward Markey (D-Mass.) and stems from a previous investigation last fall, when Facebook sent out a response about releasing user identification to third parties. The Oct. 29 letter, penned by Marne Levine, Facebook's vice president of global public policy, stated that Facebook "employs technical measures to prevent third parties from using UIDs to obtain even the publicly available information of significant numbers of users."
After receiving the Oct. 29 letter and then being told three months later that Facebook plans to give out phone numbers and addresses -- most people would be a skeptical about Facebook protecting user privacy.
While the issue in Congress continues, users have only one option at their fingertips right now -- take down any phone numbers, addresses or private information that they do not want shared with unknown third-party developers.