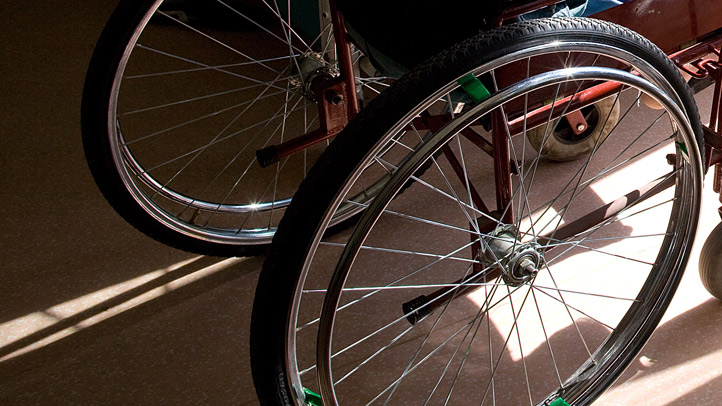 It's a common--and accurate--complaint.
California is too often seen as a state that doesn't do enough to encourage and protect the growth of business and jobs. And when it comes to small businesses, a prime example comes to mind.
Imagine you're a cafe owner who gets hit with an attorney's "demand-for-money" letter. That attorney is seeking a quick cash settlement in exchange for not filing a lawsuit under the Americans with Disabilities Act.
U.S. & World
News from around the country and around the globe
Do you fight the lawsuit, which will allege deficiencies in providing access to the disabled? Or do you fork over the cash, even if it feels every bit like extortion? There are numerous instances of predatory attorneys engaging in this type of behavior, surveying businesses in order to compile a list of targets.
The Americans with Disabilities Act was meant to protect civil rights, not to line the pockets of certain shady attorneys. Now, there's an effort at the Capitol to crack down on this kind of abuse.
And it's not coming from where you might think.
One of the Capitol's top Democrats, Senate President pro Tem Darrell Steinberg, D-Sacramento, is pushing legislation to address this kind of quick-buck scheming.
His bill, SB1186, is co-authored by Sen. Bob Dutton, R-Inland Empire. It doesn't go as far as some Republicans would like, but it would ban so-called "demand" letters meant to shake money from business owners.
It would also require a notice letter to be sent, alleging construction-related accessibility violations.
The owner would have 30 days to fix the problem before a lawsuit could be filed.
"I have always been a champion of providing full access for those who are disabled but their civil rights are actually undermined when people abuse the law," Steinberg said in a statement.
The Steinberg/Dutton bill passed the Senate this week and heads to the Assembly.
It might seem like a small step toward reversing California's reputation as business-unfriendly. But if you're that small business owner, it's not a small step at all.
Author Kevin Riggs, an Emmy-winning former TV reporter in Sacramento, is Senior Vice President at Randle Communications.
Send us your thoughts via Twitter @PropZero or add your comment to our Facebook page.