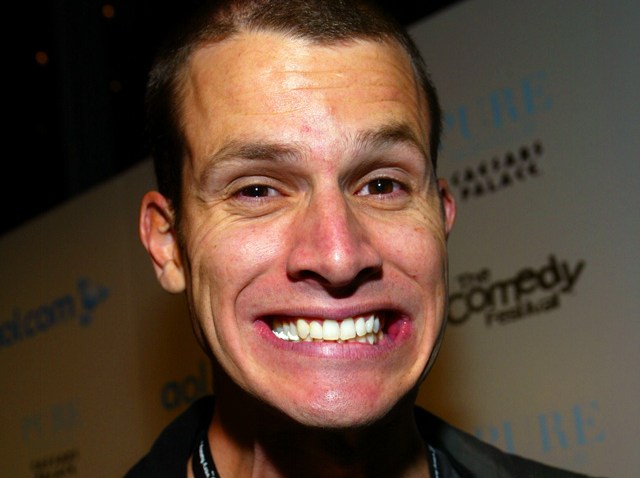 The funniest Internet videos you see this week may very well be on TV.

Tuesday marks the third season premiere of "Tosh.0," a kind of YouTube-driven amalgam of "America's Funniest Home Videos," "Jackass" and "Talk Soup," punctuated by host Daniel Tosh's snarky-bordering-on-cruel comic commentary. Meanwhile, "Funny or Die Presents," which taps into the spirit of the comedy shorts posted on the website co-created by Will Ferrell, returns Friday night for its second season.

Both shows, while taking different paths to laughs, represent a melding of the Web and TV – and offer comic talent ranging from the established to the up-and-coming to accidental viral video stars.

Tosh's show has become a phenomenon of sorts, with its ratings last season eclipsing those of his Comedy Central colleagues at "The Daily Show" and "The Colbert Report." "Tosh.0" can be heavy at times on clips of guys getting hit where it hurts most, whether by accident or due to their own stupidity (maybe that kid will think twice the next time someone suggests skateboarding down a railing – and taping it).

But Tosh has made the show more than just a voyeur friendly compilation of cringe-inducing injuries and embarrassing moments (cue teen in prom dress falling down stairs). His "Web Redemption" segment offers unfortunate viral video stars for a second chance to make a fool of themselves. Tuesday's guest is Antoine Dodson, who became a YouTube superstar after his account of interrupting a sex attack on his sister was auto-tuned into a novelty song hit. The "Bed Intruder Song" artist, who advised us to "hide your kids, hide your wife," joins Tosh for self-defense lessons.

Tosh's humor avoids wearing thin mostly due to his willingness to sometimes make himself the punch line (though the disgusting sight of him choking on cinnamon and saltines induced more sympathy than laughs). He's also quick-witted, likeable despite his constant sarcasm – and undeniably popular. He's in the midst of a 60-city comedy tour, commands nearly 1 million followers on Twitter and just got what passes for a big promotion at Comedy Central: his show was bumped to a 10 p.m. timeslot from 10:30 p.m.

"Funny or Die Presents" airs Fridays at midnight on HBO, which might explain why the show hasn't yet become as big a hit as the website that spawned it. But last season brought us some fine off-kilter comedy, spotlighting familiar faces like Rob Riggle, Ed Helms and the ubiquitous Zach Galifianakis, whose "Between Two Ferns" talk show parody may be the website's best running feature.

We got a big kick last season out of mini-series featuring Riggle as a man run amok on a drunken misadventure and Helms in a takeoff on a "Dog Day Afternoon"-like bank hostage drama. We're hoping the producers will sprinkle in more videos by relative unknowns (like on the website), though we're looking forward to offerings this season by the likes of Ferrell and his "Step Brothers" pal John C. Reilly, and Rachel Dratch.

Meanwhile, check out previews of "Tosh.0" and "Funny or Die Presents" below – both guaranteed to keep you glued to one tube or another:
U.S. & World
News from around the country and around the globe
Hester is founding director of the award-winning, multi-media NYCity News Service at the City University of New York Graduate School of Journalism. He is the former City Editor of the New York Daily News, where he started as a reporter in 1992. Follow him on Twitter.
Copyright FREEL - NBC Local Media