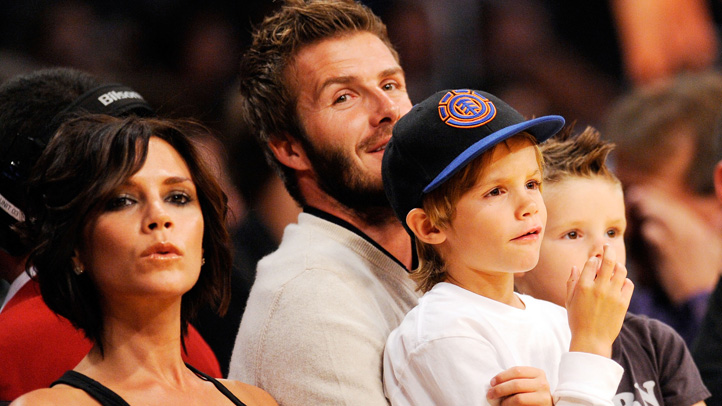 What's wrong with David Beckham?
It's been a week since the international soccer star recently decided to stay with Los Angeles Galaxy, the Major League Soccer franchise, instead of taking offers for more money to play in other countries, and he hasn't changed his mind.
How could he do such a thing?
U.S. & World
News from around the country and around the globe
Doesn't he know that his state taxes are going up this fall?
To listen to opponents of taxes, it seems impossible that someone like Beckham, a multi-millionaire who could move elsewhere, would choose to stay in California. Millionaires are -- these people tell us -- moving out of state because of the high taxes.
Initiatives headed to the November ballot -- including measures from Gov. Jerry Brown and a coaliton of uinons and liberal groups -- would raise taxes on Beckham. (The Brown initiative would raise those taxes by a whole two percentage points).
Now, of course, there's never been any evidence that the very rich are fleeing California because of state taxes. But this millionaire flight is one of those tales that's been repeated so many times it must be right. Right?
Beckham, for his part, said he had turned down richer offers to go play in Europe to stay with the Galaxy in Los Angeles.
The star said his family was particularly comfortable living in California, and he didn't wish to move them when they are settled.
It's enough to make one wonder if Becks (his nickname) even knows how much he's paying in state taxes.
How can he put his family's happiness first when he might be forced to pay two additional cents on the dollar on income above half-a-million dollars?
Proper millionaires would leave. Is it possible that some millionaires don't move because of minor changes in state income tax rates, and make decisions based on things like their family's happiness and work life?
Or is something wrong with Becks?