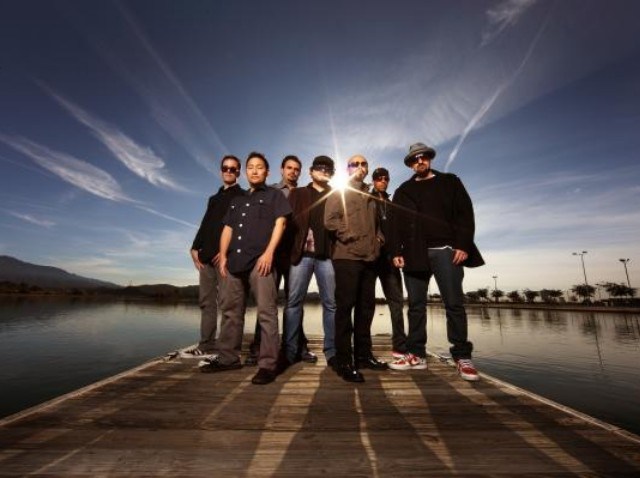 FRIDAY'S MANE EVENT: It's a funny but true fact that some of the most famous events around have a way of spinning off other happenings that are large enough to be their own thing. Take the oyster festival that also includes a car show, or the craft festival that attracts a chocolate salon. The Del Mar Racing Season, which opened on Wednesday, July 18, has a bevy of smaller to-dos -- yep, opening day is hat day -- and one prominent one that is set to roll every Friday, and a few Saturdays, throughout late July, August, and early September. It's the Del Mar Summer Concert Series, it attracts some big bands, it is free with racetrack admission, and, yep, it has a singular backdrop: the Pacific Ocean.
The 2012 LINE-UP: Wavves gets the season going on Friday, July 20; Dashboard Confessional brings the ballads on Friday, July 27; Michael Franti & Spearhead play Friday, Aug. 17; and LA's own Ozomatli takes center stage on Friday, Aug. 31. We added all those Fridays there because a few shows fall on Saturday, like the Reggae Festival on Sept. 1.
WHAT YOU NEED TO KNOW: Entry to a show is free "with racetrack admission purchased prior to the last race." If you get there after the last race, the show is twenty bucks. If you want to get there especially early to cheer on the ponies, early afternoon is a safe bet; races start around 2 p.m., mostly, but you'll want to check on the day you intend to arrive. For more on the Del Mar extra events, and the races themselves, clip-clop this way.
Copyright FREEL - NBC Local Media