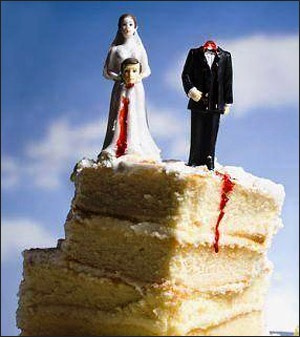 A Connecticut judge ordered a divorcing couple to hand over the passwords of their Facebook and online dating accounts so their lawyers could find online evidence about the spouses.
New London District Superior Court Judge Kenneth Shluger imposed the ruling on Stephen and Courtney Gallion Sept. 29, with the decision intended to aid the lawyers in the discovery process of the divorce which will involve custody of the couple's children, according to Security News Daily. Neither of the spouses would be allowed to see each other's pages or sites.
Stephen Gallion saw evidence on his wife's Facebook profile that indicated her feelings about him, their children and her ability to take care of them, according to Forbes.
U.S. & World
News from around the country and around the globe
During a deposition, Gary Traystman, Stephen Gallion's lawyer, asked Courtney Gallion for the passwords for her Facebook account, as well as EHarmony and Match (which she had apparently already joined). She initially refused but was then counseled by her lawyer to hand them over. . . . Traystman says she immediately texted a friend and asked that person to change the passwords and delete some of her messages. That's when he got the judge involved, to issue an injunction that she not delete any material and order the attorneys to exchange passwords for both spouses so that they could conduct discovery.
In "discovery," a litigant is required to turn over material, but Forbes blogger Kashmir Hill says litigants shouldn't have to turn over all the keys to access it. She also called it a "court-authorized hacking."
Both sides agreed to the swap, because according to Traystman, his client had nothing to hide -- and apparently he was willing to give up a little privacy to get at his wife's information.
As we have previously written, Facebook can cause a divorce, but now divorce lawyers have found that it's also helpful in getting a better settlement or custody of one's children.