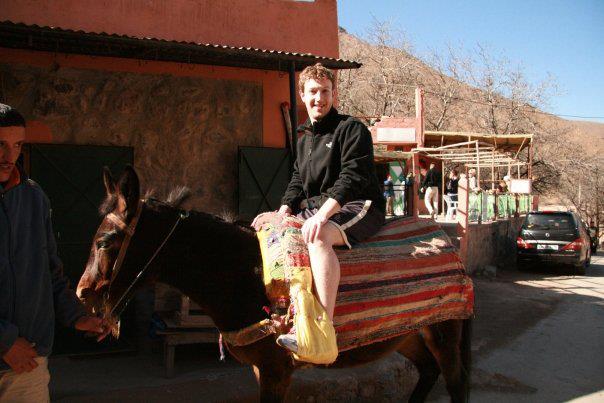 In an effort to lead by example, Facebook founder Mark Zuckerberg has made his Facebook timeline public from his birth to liking the new film "Moneyball" -- and with a few embarrassing photos in between.
We have no doubt that Zuckerberg scrubbed all the really embarrassing facts and photos from his timeline, but we are treated to Zuckerberg dorkily astride a donkey in Morocco and handing out Halloween candy to a princess and a bee (full-size candy bars! An obvious big spender, as the Daily Mail noted.) Girlfriend Priscilla Chan also figures prominently in the timeline, accompanying him to trips to Angkor Wat, Argentina, Uruguay and Morocco, and supplying most of the photos of them together. (Better be careful, though, Priscilla, he recently subscribed to "Glee" star Dianna Agron's updates.)
Does this make users eager to emulate Zuckerberg and chronicle their lives from birth? The jury's still out on that.