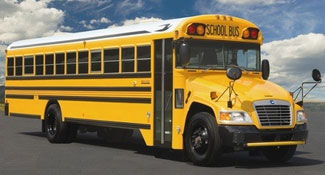 Is California about to make major changes to its schools without much notice?
Maybe.
The big fights in Sacramento over the budget, pensions and tax-hiking ballot initiatives are obscuring some profound changes to education policy that are being pushed by Gov. Jerry Brown.
U.S. & World
News from around the country and around the globe
In his budget, Brown has urged the end of many "categorical" programs -- that is education programs that tie funds to very specific outcomes or programs, as part of a shift that provides more flexibility to local school districts and shifts funding from richer districts to poorer ones.
And in the state of the state speech, the governor said he would seek to reduce the amount of testing of students, while also changing how teachers are assessed.
Such moves would be major departures for the state.
They also would pit Brown against many of the foundations, billionaires and others who make up the American education reform movement.
That movement has argued for tougher accountability standards on schools and has argued that student tests are vital, and should be used to evaluate teachers.
Brown once was seen as an ally of this movement, but in recent years has described himself as a "reformed reformer."
He seemed to revel in challenging conventional wisdom on education policy, even taking a shot at the reform movement and "foundation consultants" in the state of the state address.
But news accounts of the speech focused on taxes and Brown's defense of high-speed rail and other big projects.
It'd be nice if more attention were paid to what he's doing on schools.
The state could use a big debate on education, in part because it's been more than a decade since we had a real debate.
The state's budget crisis -- and budget rules that decide education by formula rather than via politics -- have short-circuited the budget debate.
But there is real political danger here for Brown if this issue gets more attention.
If the governor is portrayed as defending a failed status quo in the schools against reformers, he may find it harder to convince voters to raise taxes to fund schools via his ballot initiative in November.
Let us know what you think. Comment below, send us your thoughts via Twitter @PropZero or add your comment to our Facebook page.