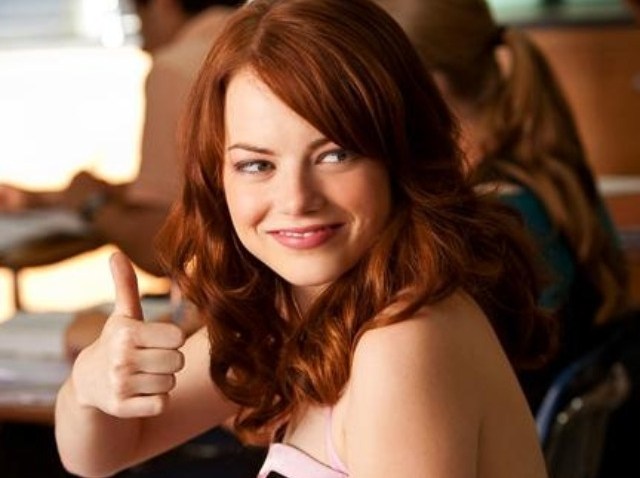 On Monday we went on and on about how Emma Stone ("Easy A") was the perfect choice to play Mary Jane Watson in the upcoming "Spider-Man" reboot. And how it was smart of her to go with the role of MJ even though Gwen Stacy was going to be the Wall Crawler's main squeeze in the first installment, because the former marries Peter Parker and the later gets thrown off a bridge by the Green Goblin. We're idiots.
Stone's casting as Gwen Stacy in the next "Spider-Man" was announced via a press release yesterday (via Deadline) in which director Marc Webb ("(500) Days of Summer") discussed how it came to be.
"The chemistry between Andrew (Garfield) and Emma was stunning and made Emma the clear choice. At the heart of the story of Peter Parker is not only the amazing Spider-Man, but also an ordinary teenager who is wondering what he has to do to get the girl. Andrew and Emma will bring everything audiences expect to these roles, but also make them their own."
U.S. & World
News from around the country and around the globe
Equally shocking was a secondary tidbit of personal information about everyone's new favorite ginger.
"Much to my surprise, it was fun to find out that our choice for Gwen (Emma) is also a natural blonde," revealed Webb.
As dumb as it sounds (and boy does this sound dumb), Stone's red hair is very much a part of her persona. This is not to suggest that her career could be hurt by going blonde, but this will take some getting used to.