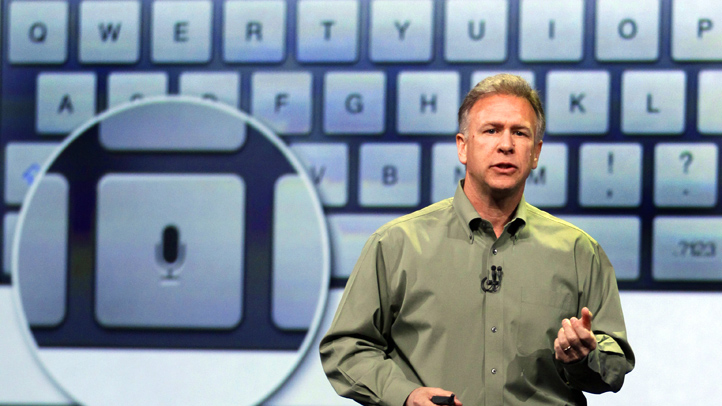 The big tech news of the day might involve the new iPad, but Apple also made plenty of new announcements for its other products. Here's the best of the rest of Apple's media event.
New Apple TV
First up is an update to the Apple TV. In Apple fashion, the entire UI is more simplified, colorful and pushes video quality up to 1080p resolution; that's video resolution at 1920x1080 and not the more popular 1280x720 resolution. The home screen is now populated with rows of icons that bring up movies, TV shows, music, etc. It's kind of iOS-like.
U.S. & World
News from around the country and around the globe
New to the Apple TV is also photo streaming, iCloud movie storage and Genius recommendations. The new Apple TV will sell for the same $99 and be out next week. Who's buying?
Updated Apps
Apple's really proud of the Retina Display on the new iPad and to boast about how sharp graphics will be on it, the company demoed a few games like Infinity Blade Dungeons — a sequel to Infinity Blade 2, a game by Epic known for pushing graphics.
"This new device has more memory and higher screen resolution than an Xbox 360 or PS3," said Phil Schiller, Apple's senior vice president of worldwide marketing.
Along with new game announcements, Apple is also rolling out new updates to iWork, Garage Band and iMovie. The latter app which can now do outlining and storyboarding directly in-app. This is going to be really great for young filmmakers.
Hot out of the oven is iPhoto for iPad. The app is one-stop-shop for all your photo needs: multitouch editing, effects, brushes, photo journals — you name it and it also lets you beam photos to other devices. How much? Five bucks.
Siri Learns A New Language
Apple talked up the huge inroads Siri has made since its debut with the iPhone 4S and today it comes in Japanese on iOS 5.1 (available today) along with the new iTunes 10.6.
Copyright DVICE - DVICE