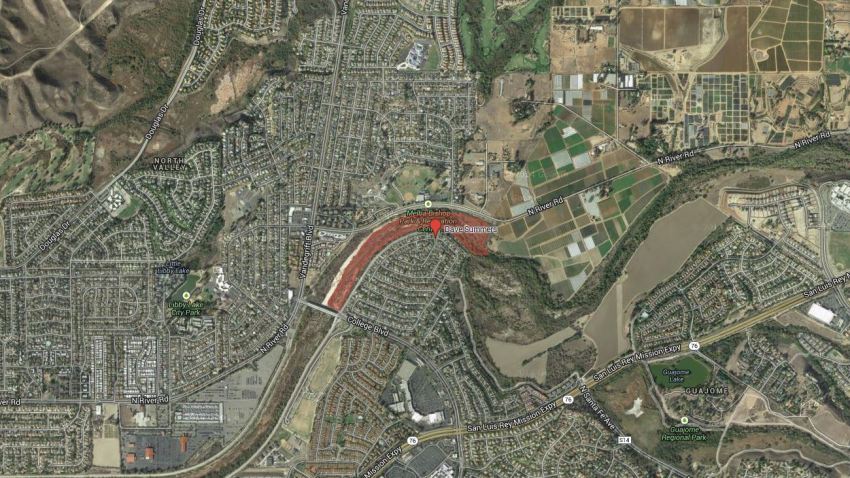 A man has been arrested in San Diego County after officials say he tried to add fuel to a 100-acre fire in an Oceanside riverbed.
Alberto Serrato has been charged with an arson for allegedly adding brush to the fire in the San Luis Rey Riverbed, according to District Attorney Bonnie Dumanis.
If convicted, he could face 7 years in prison. No date and time have been set for his arraignment, Dumanis said.
People living near the location of the fire were told to shelter in place after flames sparked in the riverbed just east of College Boulevard at 1:30 p.m. Wednesday.
Dry brush and heavy vegetation pushed the flames to the north and south sides of the river, growing to 100 acres.
U.S. & World
News from around the country and around the globe
Oceanside officers went door to door and used a PA system to ask residents inside 100 homes to voluntarily evacuate along Andrew Jackson Street, Stallion Drive, Tyler Road and Leon Street.
All those evaucations have since been lifted.