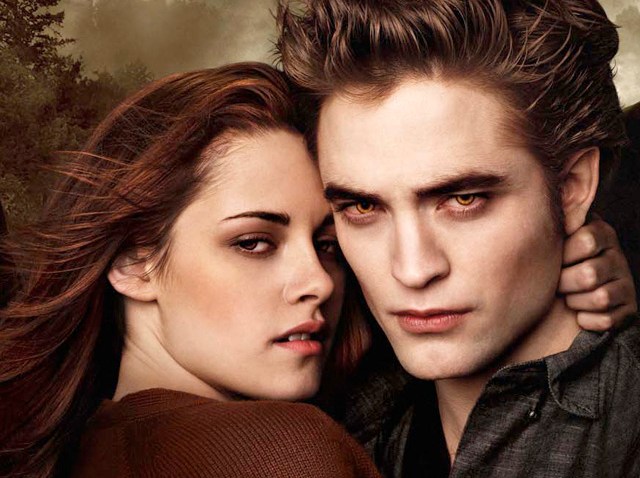 Facebook has partnered with film studio Lions Gate and "Twilight" series author Stephenie Meyer to air five short films based on "Twilight" characters, according to reports.
The "Twilight" saga ended two years ago with its fifth film, but that doesn't mean it has to end, according to the New York Times. Instead, five female directors will create short films based on "Twilight" characters.The short films will be financed by Lions Gate and production partners but will be exclusive to Facebook.
"We think Facebook is a great way for us to introduce the world of 'Twilight' to a whole new audience while re-energizing existing fans," Michael Burns, Lions Gate's vice chairman, told the Times.
U.S. & World
News from around the country and around the globe
The move by the studio is a smart one. It's a way to keep a franchise alive between projects or to reignite interest is a series -- or perhaps ready the public for a new film. "This is the just the beginning — a template, if you will," said. "You can probably guess what might be coming next."
Facebook, which previously showed teasers and trailers for Hollywood films, is now positioning itself as a better way to reach the public. Facebook declined to be interviewed for the story, but said it was a great opportunity" to reach the 150 million people following the official "Twilight" Facebook pages.
Judges for the shorts include "Twilight" actress Kristen Stewart and Meyer who will select the winning shorts and "mentor participants," the Times reported. Other panelists and judges include Kate Winslet, Octavia Spencer, Julie Bowen and "Twilight" director Catherine Hardwicke. The details of the contest have not been finalized.
Facebook's romancing of Hollywood seems to have paid off, and we expect to see more especially since the social network is negotiating with studios to create
Oculus virtual reality experiences
.