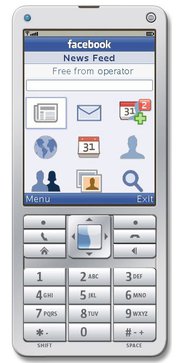 While the developed world can't get enough of smartphones, nearly 80 percent of the world is still using feature, or "dumb" phones.
However, Facebook hasn't forgotten that numbers and made its Facebook for Every Phone application available to those users -- now more than 100 million of them, according to Facebook's growth manager Ran Makavy.
"This is an important milestone for us," Makavy wrote on the Facebook blog. "Facebook's mission is to make the world more open and connected, and Facebook For Every Phone enables people around the globe to connect to the people and things they care about most, no matter what kind of mobile device they use."
U.S. & World
News from around the country and around the globe
The developing world, such as Africa, India and Indonesia, still use feature phones because they're cheap and most developing countries are just now starting to get reliable 3G service. Having state-of-the-art 4G smartphones in these countries would be the equivalent of expensive paperweights.
The feature phone app, built by Snaptu and acquired by Facebook in 2011, gives users all the necessary Facebook information and uses less data, something necessary for Facebook if it hopes to gain (or maintain) global dominance.