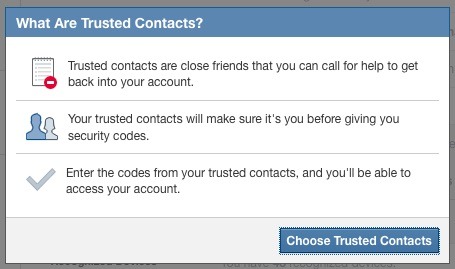 Facebook launched Trusted Contacts, a new password recovery feature where Facebook friends can be contacted if a user needs access to his or account.
It was originally launched back in 2011 as Trusted Friends, but now it's been rebranded and updated, according to the Next Web. Users can choose between three to five friends to contact in case of a forgotten password or a security measure to stop others from hacking into one's account. Users can choose those three to five friends at any time from Facebook's security settings.
Of course, Facebook also wants users to choose a trusted person, such as a sibling, parent or best friend that can be reached without using Facebook. You would need to be able to communicate to someone via email or phone rather than the social network -- because you don't have your password. The social network also wants users to choose three or more contacts just in case a couple of those contacts can't be reached.
U.S. & World
News from around the country and around the globe
The idea of using friends to help you access Facebook is a lot more attractive than answering a few security questions that one immediately forgets.