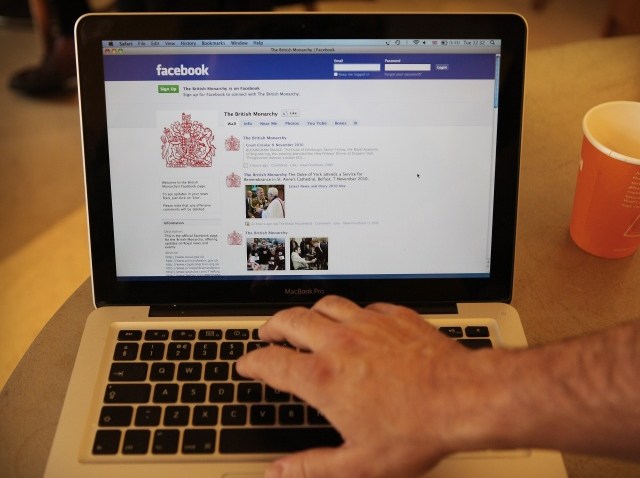 Four nursing students were expelled from college after posting photos to Facebook posing in a biology lab -- after school administrators called their behavior unprofessional and disruptive. One of the students, Doyle Byrnes, was on track to graduate in May, and is now suing the Johnson County Community College in Overland Park, Kansas, to be reinstated.
According to the complaint in U.S. District Court in Kansas, Byrnes was a good student and was attending a lab course off-site at Olathe Medical Center on Nov. 10 to examine a human placenta. The lab session was supervised by Johnson County Community College nursing instructor Amber Delphia.

One of the seven students in the group asked Delphia for permission to photograph the placenta so they could share their experience on Facebook.

Delphia, according to the lawsuit, merely said, "Oh, you girls," and did not tell them not to do it or that it could result in discipline.
Later Byrnes said she was called later that day by Delphia to take down the photos from Facebook. She did so immediately, but the next day she and the other nursing students were dismissed from the nursing program. (A photo of Byrnes and the human placenta can be found here. See if you find it offensive enough to expel a student.)
U.S. & World
News from around the country and around the globe
Byrnes, who was shown standing next to a human placenta in a tray and smiling in nursing scrubs, chose not to speak publicly, but her lawyer, Clifford Cohen, said that Byrnes was a good student and had plans to graduate in May and move to Virginia. The nursing director said she would support Byrnes readmission to the program in fall, but Cohen said her nursing career is at stake if she is not reinstated before classes start Jan. 19.
"With this kind of black mark on her record, who knows whether she can enroll in another nursing school," he said. "Would she be able to get a job?"