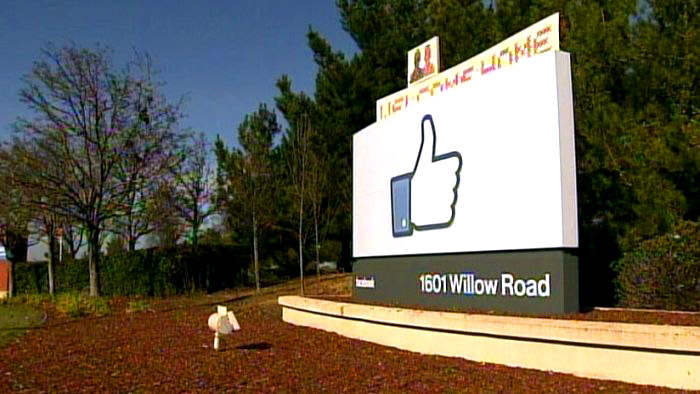 Could Facebook quit all negotiations with the City of Menlo Park and start its new headquarters somewhere else in the Bay Area? According to its chief financial officer, that's just what it could do if the city doesn't stop requests for community improvements.
Both parties are working on negotiating an airtight agreement for Facebook's expansion of its new headquarters in the city, but there was definitely a hint of a threat in the air.
"I believe the discussions over the next few months will prove to be the seminal, critical conversations that will determine whether or not Facebook will move forward with our plans to plant our long-term roots in Menlo Park and become deeply embedded in the community," David Ebersman, Facebook chief financial officer, told the Menlo Park city council, according to the San Jose Mercury News.
U.S. & World
News from around the country and around the globe
Ebersman said he hoped the city had "approprrate, considerate expectations" about what the social network should provide for the city accommodating its new 6,600-employee headquarters, at the former Sun Microsystems site.
So far the city council and planning commission requested numerous improvements such as bicycle routes, landscaping an expressway, supporting local schools, providing affordable housing and subsidizing park maintenance. The city also wants ongoing payments from Facebook to make up for missed sales tax it would have received with a retail business.
City council members got the message from Facebook loud and clear. By the end of Tuesday's discussion, the council were asking only for lost sales tax revenue, support for affordable housing and local schools and bike route improvements.
Mayor Kirsten Keith duly noted that the city is in an envious position since Facebook decided to move out of Palo Alto to stake its headquarters at the old Sun Microsystems campus at the intersection of Bayfront Expressway and Willow Road.

"The company could have chosen to go somewhere else, and some cities offer tax credits and other incentives to actually pull businesses in," Keith said.

Council Member Andy Cohen showed that he got it too, saying he hopes the city doesn't "screw it up" with Facebook by asking for too much.
Wow, Menlo Park definitely blinked in this staring contest. We're not saying that Facebook wasn't in its rights to say no to some of the ridiculous requests (really? beautifying a whole expressway?) but if the company is going to make traffic and congestion more of a problem -- and it's adding 3,000 more employees than ever was supposed to be at the campus -- it needs to alleviate some of that problem.