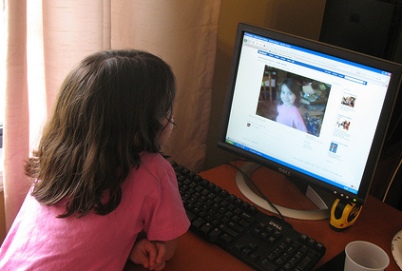 Facebook wants the last market out there -- your kids.
Facebook filed for a patent to let kids under 13 use the social network with parental permission, according to Politico. The patent application describes how a child could create his or her own account by using parental approval through the parent's Facebook account. The parent could then oversee the account and limit or monitor privacy and content.
Previously founder and chief Mark Zuckerberg has talked about allowing children on the site. In 2011, he stated that having child users would likely happen "at some point." A Facebook spokesman told Politico, ""Like any responsible company, we looked at ways to tackle this issue."
U.S. & World
News from around the country and around the globe
Adding users under 13 means that Facebook has to change the rules to comply with the Children's Online Privacy Protection Act, also known as COPPA. The 1998 law limits the kind of information companies can collect on youngsters and were just updated to include "verified parent consent" to collect or share a child's information. And Facebook has figured out how to do just that.
While it would still have to be approved by the Federal Trade Commission, the agency overseeing COPPA, Facebook's verification service wouldn't require credit card information or faxed identifications.
But the logistics are the least of the problem. Instead, it may be the dangers of letting children on Facebook, according to privacy groups.
"It seems like it's hard enough for parents to tell kids, 'Don't tell strangers what your name is.' Then you put them in front of a computer, and ask them to make decisions about what information to share," Julia Horowitz, a consumer protection counsel for the Electronic Privacy Information Center told Politico. "That's an adult level of discretion that's unreasonable to ask of children."
Despite the concern, the Wall Street Journal
reported in 2012
that about 55 percent of 12-year-olds had a Facebook account, likely because getting around COPPA is as easy as lying about your age. Other social networks aimed at kids,
such as Israel's Nipagesh
, have also had success but it also verifies children by only allowing schools to set up accounts for its students. In that way, no creepy adults get access to the network -- unless, we suppose, they work for a school.