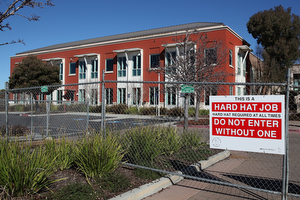 By this weekend it will no longer be proper to say Palo Alto-based Facebook.

The social-networking company is expected to move its final wave of employees to its new Menlo Park campus by the end of the week.

The move started this past August, with Facebook shifting about 500 employees to the former Sun Microsystems campus at Willow Road and Bayfront Expressway.

Come Monday, Facebook will be fully operational out of its new offices. But the transition will not be totally complete.

Mark Zuckerberg and company have plans to expand upon the 57-acre property by re-developing a 22-acre property adjacent to it.

The city's planning commission is expected to host a hearing on the plan Jan. 9.