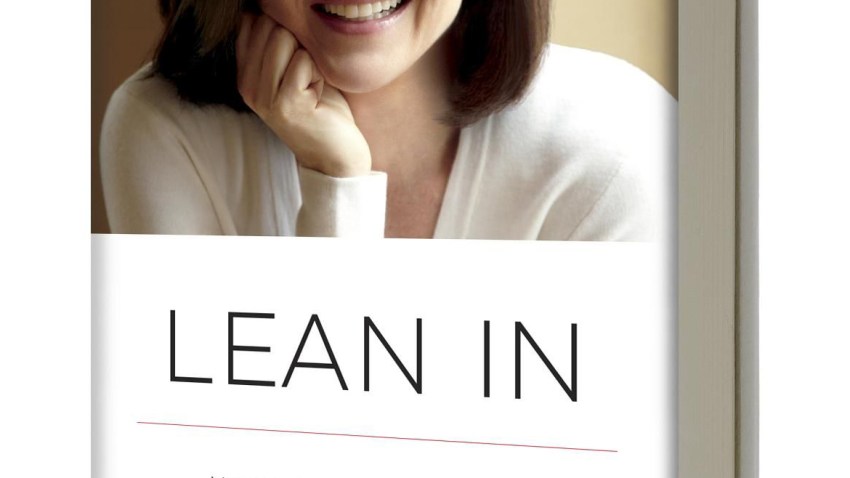 Sheryl Sandberg, Facebook's feminist chief operating officer, offers advice for women in the corporate jungle in her new book coming out Monday, "Lean In: Women, Work, and the Will to Lead."
Proceeds of the book will go to a nonprofit Sandberg started to help women called LeanIn.org, according to the Associated Press. Here are a few of her tips:
Sit at the table.

Plagued by self-doubt and "feeling like a fraud," women consistently underestimate themselves and their abilities, Sandberg writes. For a host of reasons, women often hold themselves back by literally not sitting at the table where decisions are made. Instead, they choose to watch from the sidelines. She urges institutions and individuals to encourage and promote women. And she encourages women to sit at the table and raise their hands. Men are already doing it, after all.

When negotiating, "Think personally, act communally."

Preface salary negotiations by explaining that you know women often get paid less than men, so you are going to "negotiate rather than accept the original offer," she writes. This way, women can position themselves as connected to a group. Whenever possible, she adds, use "we" instead of "I."

Don't sacrifice being liked for being successful.

Sandberg recalls her first formal performance review with Facebook CEO Mark Zuckerberg a few months after she started her job. He told her that her desire to be liked by everyone would hold her back. He said, "when you want to change things, you can't please everyone." He was right, she writes.
Sandberg has been criticized as being
out of touch
, according to the Washington Post, especially when she describes Mommy moments on a private jet. She's also worth
upwards of $30 million
, so the idea that she or her husband are parenting alone is a bit ludicrous. Still, there may be some wisdom in her views on women in the workplace and she's one of the few women today that aren't scared of the label "feminist."
U.S. & World
News from around the country and around the globe