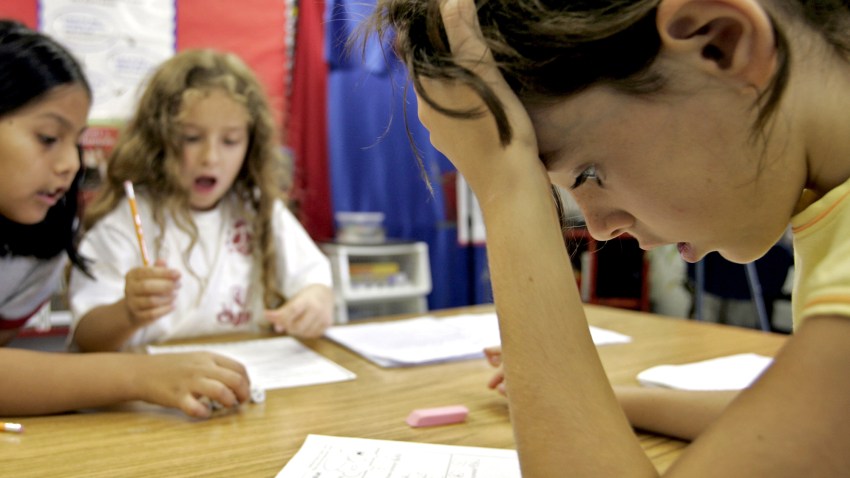 The most recent awards of $3.6 billion dollars in "Race to the Top" education funds to nine states and the District of Columbia shouldn't have surprised anyone in the not-so-Golden State. With its patchwork quilt-like application process and lack of significant reform, California lost the "Race to the Top" before it began.

After finishing 27th of 40 applicants in Round 1, state leaders knew what they had to do: reform the public education system to demonstrate a solid connection between educational instruction and student performance. Sure, there were other requirements, but the linkage between teaching,learning and student performance was the cornerstone of the reform demand.

Most of the education community balked at the proposed relationship, declaring that myriad other factors affect the potential performance of a student along with teaching. As a result, the legislature and governor put together a half-baked effort that offered linkage possibilities for a fraction of the state's students. Adding insult to injury, only seven districts with about one-third of the state's students submitted a collective application in the second round, leaving many wondering how any funds would be distributed and to whom.

It would be easy to blame teacher unions for the outcome inasmuch as most pressured the legislature to go light on reform. To a degree, the cfriticism is justified for what some might see as an effort to protect the status quo. Still, there were others who shared
responsibility for the state losing up to $700 million at a time when the education community desperately needs funds.

The legislature and governor rolled over all too easy, succumbing to union pressure without a serious fight. Sacramento's leaders have become adroit at yielding to pressure. Just look at the way they have caved in to oil interests as the only one of 14 oil-producing states without a severance tax, bowed to tobacco interests to leave California 33rd in taxing cigarettes, and surrendered to alcohol interests on suggestions to raise taxes on that industry for the first time in 20 years.

And then there was Governor Schwarzenegger's demand that to lower corporate taxes by $2 billion last year at the same time the legislature struggled to patch $64 billion worth of pending deficits. Considering all these and other responses to pressure, how could one expect anything else from Sacramento?

Also, there is the public. More than 20 years ago the voters made education an imperative through passage of Proposition 98, which commits a minimum of 40 percent of the general fund to public education. But the voters have steadfastly opposed raising taxes to meet California's needs. As a result 40 percent of $85 billion, the current budget, is a whole lot less than 40 percent of $130 million, which was the size of the budget eight years ago.

The result has devastated allocations, leaving California near the bottom in per capita funding and classroom sizes.

No wonder teachers are leery. Who could succeed under such circumstances? While that question may be difficult to answer, we know who lost--California's students.
Let us know what you think. Comment below, send us your thoughts via Twitter @PropZero or add your comment to our Facebook page.